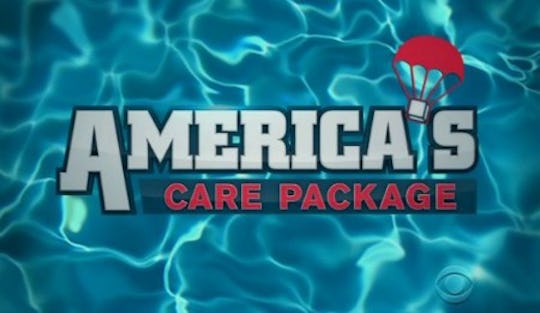 How To Send A 'Big Brother 18' Care Package, If You Want To Support Your Fave Houseguests
The latest season of one of our fave reality shows, Big Brother 18, has been chock full of twists since the get go. From the Battle Back competition introduced early on (which managed to land Day 23 evictee Victor Arroyo back in the house on Day 37) to the recent round trip ticket deal (which could potentially allow a future eliminated houseguest to return), BB18 has been all about shaking up the game as we know it. But one twist, called "America's Care Package," is a little bit more confusing than the rest. Here's everything we know about how to send a Big Brother 18 care package.
On Day 44, at around the same time that the secret room and round trip tickets were introduced to the viewers and houseguests, host Julie Chen also introduced the care package twist, a new twist that would allow a total of five "care packages" containing special "powers" to be granted to five houseguests each week from Weeks 6 to 10. Essentially, it's just a fun way for viewers to get more involved in the game, allowing them to vote to give their faves an advantage over the other competitors. Of course, some of the prizes are way better than others.
When the twist was announced, America learned what each of the five packages contained right off the bat. Week 6's was a "Never Not" pass, granting the package recipient the guarantee of never being a Have-Not for the entire rest of the season. Natalie Negrotti, easily the sweetest and most unproblematic contestant we've had all season, won that reward. Week 7's prize was the ability to prevent two fellow houseguests from voting in that week's election – that ability went to Nat's boo James Huling.
According to CBS.com, the remaining three packages are (in order):
"Super Safety," preventing the holder from going home in an elimination in Week 8, but also making them wear a silly costume that whole week
"Co-HoH," allowing the holder to share HoH perks with the HoH competition winner and to pick one of the two nominees for eviction in Week 9
BB Bribe, which is literally just what it sounds like – $5K to bribe a fellow houseguest with in Week 10
The downside is that once a houseguest wins one care package, they can't get another. So Natalie may be America's sweetheart, winning the very first vote and getting a reprieve from the rest of the season's Have-Not punishments, but that won't stop her from going home – whereas winning the care package two weeks later (Super Safety) would have maybe been more useful. Or, even better, Week 9's Co-HoH, which I'm guessing comes with immunity too ("HoH perks"). It's kind of a bummer. Poor Nat-Nat.
Voting is actually super simple. You just go to CBS's dedicated voting page here. You have to register for a CBS.com account, which you can do here, in order to vote. Once you have an account, you can vote up to 20 times per day per account, and you vote by clicking the word "Vote" under the photo of the houseguest that you want to receive that week's care package. Previous care package winners (like James and Natalie) are indicated as winners and have no "Vote" buttons under their photos.
The length of time that you're allowed to vote for each care package varies – for example, Week 6's Never Not pass voting only lasted for two days (July 28-29), while current voting (for "Super Safety) is scheduled to run from August 7 until August 12 at 1pm EST / 10am PST. So get to voting if you want somebody to be safe from elimination – and/or to wear a goofy costume – during the elimination ceremony that will air live on August 18!