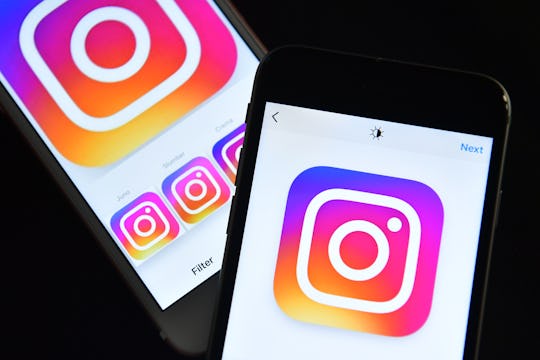 Carl Court/Getty Images News/Getty Images
How To Shut Off Instagram Live Video Updates, If You Just Can't Deal Anymore
On Monday, Instagram launched its new "Live" feature, which is pretty similar to other social networks' live streaming features. The thing is, for some people, it's yet another annoying way to be forced to see whatever your friends on Instagram are eating for lunch or how they're coping being stuck in traffic... and quite frankly? Not everyone cares about the long line for the new taco joint or how good someone is at lip synching Taylor Swift in the car. #SORRYNOTSORRY. Luckily, you can shut off Instagram Live video updates if you just can't deal with them anymore.
The process is pretty simple: All you have to do is open the app and go to your profile page. Click on the little settings wheel and then scroll all the way down to Push Notifications. If Instagram Live has already been rolled out to your account (the social network is launching it in the United States over the week and globally over the next few weeks), you'll see that the default is set to you saying that you want push notifications. You can just slide that little bar over and turn them off. Easy peasy.
Once those updates are turned off, you'll still see that people are either broadcasting or that they've just finished broadcasting live on the top of your Instagram feed, just like you currently see their Instagram Stories. But you won't get a little buzz on your phone every time it happens. (You're welcome.)
Instagram Live is a pretty big deal for the social network. Just like with the launch of Stories, it makes the app an even bigger competitor with Snapchat and also Facebook, which owns the photo (and now live video) sharing app. The good news if you're a live streaming hater is that if you "accidentally" miss a friend's video, you won't be able to find it again, so you'll just have to pretend you cared. They're there for however long the stream is, and then they're gone. And if you find yourself wanting to see what people are doing with the new feature, you can always search live videos using the "browse" feature and take a peek at whoever's account is over-sharing at that given moment.
If you yourself decide to try your hand at creating a live broadcast, know that your friends will be able to click on it and you'll be able to see the types of comments they're leaving in real time. Of course, it's not always great to read the comments, so you can turn those off, too, according to the app. Just tap the little "..." icon by the video and shut those things off. Then you can film yourself lip synching in the car and you don't have to see what any grump has to say about it.
It's a win-win, really.