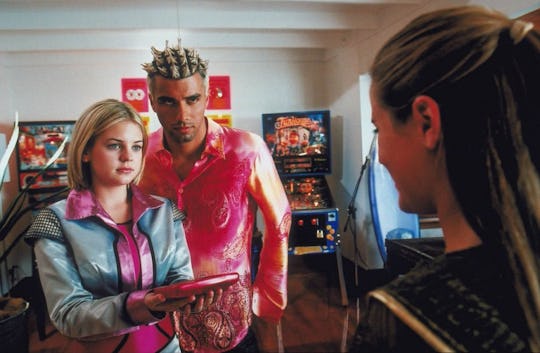 Disney Channel
How To Stream Disney Channel Original Movies, Because One Weekend Isn't Enough
The marathon we all deserve has finally come into our lives. If you were born in the '90s and raised on TV dinners and Even Stevens, then do I have news for you. Disney Channel has heard our pleas and is gifting us nostalgic millennials with a week full of every single Disney Channel Original Movie. I'm talking Mom's Got a Date with a Vampire, Phantom of the Megaplex, Motocrossed, Brink!, and any other movie that we longed for each month on Disney Channel. But, once the week of movie madness is over, how can you continue to stream Disney Channel Original Movies?
Well, since most of these films were created back in the day of VHS tapes, it's actually a little tricky. There are a few options to keep yourself at bay with Disney Channel content for the rest of your life just from this marathon. You could go old school and tape things, or you know, you can just DVR all of your favorite movies. But, if you don't do that — or you run out of space, which is completely acceptable — you might be hoping to watch when you want, how you want.
So, how are you going to go about that?
Netflix
The good news? Netflix has a great selection of films on their streaming service. The bad news? The full collection isn't online. But, that doesn't mean you can't watch Cadet Kelly, Cheetah Girls, or High School Musical on repeat until the rest of eternity.
iTunes
If you're really dedicated, then you won't mind shelling out $5.99 for Phantom of the Megaplex. Seriously, why not just do it and have it forever?
DVDs
It's a throwback, I know, but there are ways you can watch movies without it happening through the digital space. Once upon a time, there were these things called VHS tapes. Over time, the VHS tape went extinct, making way for DVDs, and blue-rays. Since some of these movies are too cool for school, they don't exist in your average DVD store — which I'm not sure exists itself — but, online retailers like eBay and Amazon might have copies of some of your favorite Disney flicks.