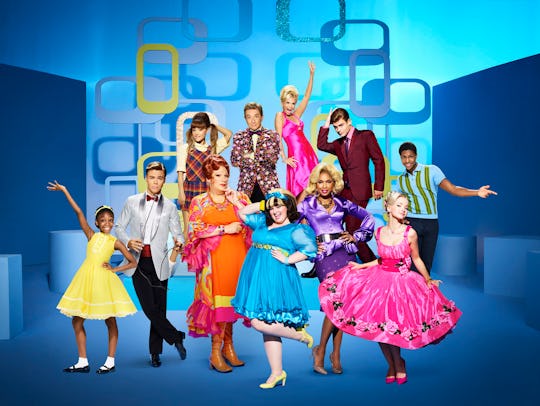 Brian Bowen Smith/NBC
How To Stream NBC's 'Hairspray Live!' So You Can Sing Along With The Cast
Are you ready to head to 1960s Baltimore? The Hairspray Live! musical event is almost here, which means it's almost time to dance and sing the night away. This may be the biggest musical event of the year and you certainly don't want to miss it. If you don't have a TV you may be worried about how to join in on the fun, but there is a way to live stream NBC's Hairspray Live! online. If you (or a friend) have a cable subscription, you can log into NBC.com and watch Hairspray Live! online while it airs live on NBC. Unfortunately, if you don't have a cable subscription you'll just have to wait to watch the musical the next day on Hulu. But there is still good news.
The Hairspray Live! soundtrack is already available for streaming on Spotify and Amazon Music and is also available for purchase on iTunes. So even if you can't watch the show live you can still dance and sing along to all of your favorite songs. The soundtrack includes all the popular hits from the musical, including "Good Morning Baltimore," "I Can Hear the Bells," "Run and Tell That," "Without Love," and my all time favorite, "You Can't Stop the Beat." The soundtrack also features tracks from the musical that aren't as well known such as "Mama, I'm a Big Girl Now" and "Cooties."
The soundtrack is filled with fun and catchy tunes that will get stuck in your head all day long and you'll want to listen to it again and again. Based on the soundtrack, it's clear Hairspray Live! will be a show stopping musical that'll have people wanting to get up on their feet and dance along. If you can watch it live, you definitely should because this is one show people will definitely be talking about the very next day. If you can't watch it live, at least make sure to give the soundtrack a listen so you can at least pretend a bit when people are talking about it in the office.
Hairspray Live! airs on Dec. 7 at 8 p.m. ET on NBC.