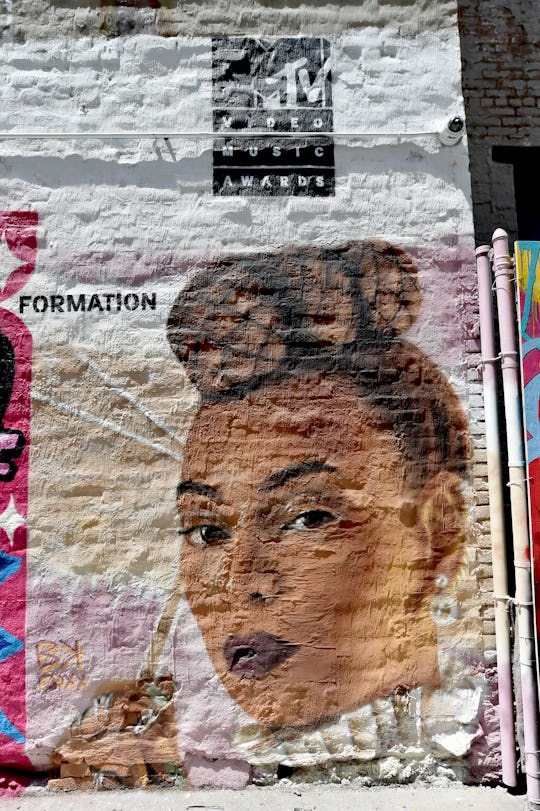 Mike Coppola/Getty Images Entertainment/Getty Images
How To Stream The 2016 VMAs, Just In Case Beyonce Performs After All
The 2016 MTV Video Music Awards are here and, in a surprising twist, the network has decided to keep its host under wraps for the time being (unless there's no host at all!). Last year saw Miley Cyrus at the helm with pot jokes galore and a mega-awkward Nicki Minaj call-out. DJ Khaled is slated to co-host the hour-long pre-show, but that's about all the information we have so far, with the exception of how to stream the VMAs in case you can't watch via cable. Or, you know, you feel the need to stream on multiple devices.
MTV posts zillions of clips from the show pretty much right after they happen on MTV.com, typically compiling them into one video playlist. All the performances can be found there. The full telecast is usually uploaded the next day, too. This year, Britney Spears, Rihanna, Nick Jonas, Ty Dolla $ign, and Future are all expected to perform. It'll be Britney's first time on a VMA stage in nine years, performing her latest single "Make Me..." with G-Eazy. Rihanna will be accepting the Video Vanguard Award, so we can expect a moving speech from her in addition to a killer performance.
This year, for the first time ever, the VMAs will broadcast live from Madison Square Garden. It's previously counted Radio City Music Hall, the Microsoft Theater in Los Angeles, and Barclays Center in Brooklyn among its home venues. If you'd like to catch the show in real time sans TV, you'll have to download the MTV app and authenticate your account by linking it through a social profile. Last year, the app offered extended performances, bonus camera streams, and other cool behind the scenes happenings alongside a live stream of the show as it aired. (So you'll have something to do during the commercial breaks while those of us watching on old-school TV are frantically taking bathroom breaks and restocking snacks.)
But no matter how you tune in, all of us will be certainly be joined in a collective willing of the god(desse)s that Her Majesty Beyoncé will sneak in a performance before the night is through — considering she snagged a whopping 11 nominations for Lemonade.