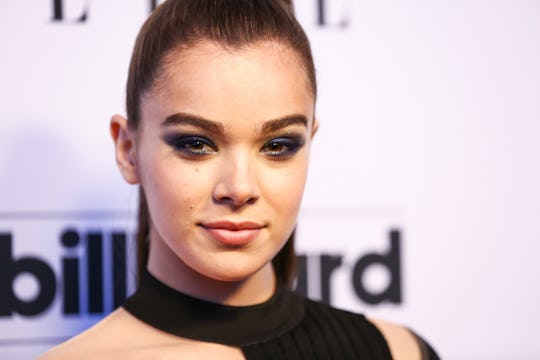 Rich Fury/Getty Images Entertainment/Getty Images
How To Stream The 2017 Billboard Music Awards
The 2017 Billboard Music Awards are almost here and it's sure to be a night filled with good music, good vibes, and a lot of fun. However, for those of you without cable, you may want to know how to stream the 2017 Billboard Music Awards so you don't miss a thing. The easiest way to stream the award show is with the ABC live stream, found on ABC.com. Unfortunately, you will need a cable subscription to get access, so you may want to start asking around to see who's willing to share. However, if cable subscriptions aren't your style, there's also a cool new alternative.
Thanks to YouTube TV you can now stream live TV channels, which includes ABC. If you already have subscription, all you need to do is log on and flip to ABC when the award show begins on Sunday, May 21. If you don't have a subscription, you can do the free one month trial and then if you don't absolutely love YouTube TV (though why wouldn't you?) you can cancel it shortly afterward. It's that simple.
If neither of those options work for you, there's always the option of catching a live stream of the pre-show on the Billboard Music Awards Twitter page beginning at 6 p.m. ET. However, you won't be able to actually watch the award ceremony there, though clips of all the big moments are sure to appear on YouTube and perhaps even the Billboard Music Awards official site later on in the evening or early the next morning.
No matter how you watch, you definitely won't want to miss the Billboard Music Awards this year. Ludacris is returning as host for the fourth year in a row, alongside Vanessa Hudgens. The list of presenters is, of course, very star-studded as well and includes Michael Jackson's son Prince Michael Jackson, along with Kevin Hart, Olivia Munn, Hailee Steinfeld, and Josh Duhamel, just to name a few.
The list of performers is equally impressive and includes the likes of Drake, Celine Dione, Nicki Minaj, Camila Cabella, and John Legend. Miley Cyrus will also be there to perform her new song "Mailbu," and whether you love or hate her, you know her performance will be interesting.
The stars will all be out for this years' Billboard Music Awards and it definitely will be a night to remember. You don't want to be the only left out of the loop when it's all anyone will be talking about come Monday. That's always the worst.
The 2017 Billboard Music Awards airs on Sunday, May 21 starting at 8 p.m. ET on ABC. Make sure to tune in or, at the very least, follow all the excitement on Twitter.