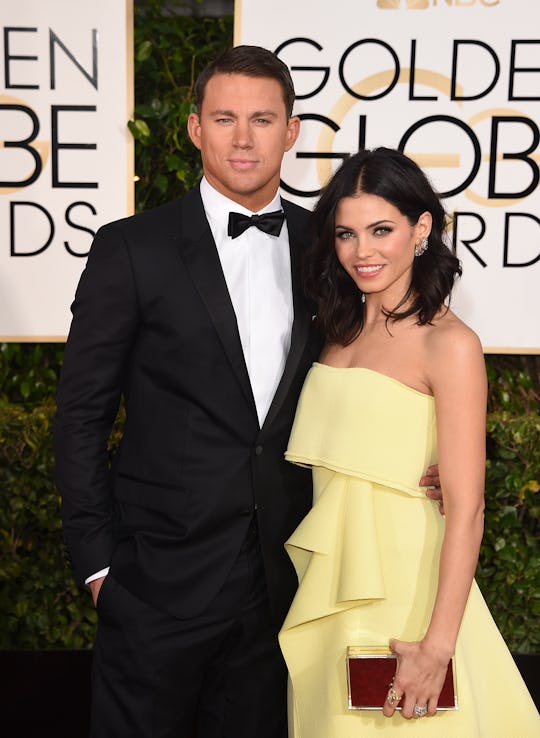 Jason Merritt/Getty Images Entertainment/Getty Images
The Golden Globes Red Carpet Is A Must-See Event
One of the best parts of awards season is all the fashion. Designers go all out trying to get celebrities to wear their couture gowns and suits on red carpets, and celebs have become well known for having their favorite go-to designers. (Take Jennifer Lawerence's relationship with Dolce & Gabanna, for instance.) For many watching, the red carpet is almost as important as watching the awards show itself, which is why you may want to know how to stream the 2017 Golden Globes red carpet so you don't miss seeing the entertainment industry's finest strut their stuff.
The Hollywood Foreign Press starts off award season this year with the 74th Golden Globes, where actors in both film and television are awarded for their work. The show will be hosted by The Tonight Show host Jimmy Fallon and amongst the nominees and the presenters, the red carpet will definitely be star-studded. Nominees include the likes of Ryan Reynolds, Meryl Streep, Gina Rodriguez, Mandy Moore, Denzel Washington, Viola Davis, and Christian Slater. Presenters include Priyanka Chopra, Ben Affleck, Nicole Kidman, Jessica Chastain, Drew Barrymore, Matt Damon, and Nicole Kidman. And these are all just a few of the celebs viewers can expect to see walking the Golden Globes red carpet. There's no doubt that these stars will be dressed to the nines and rather than wait to see the best (and worst) dressed lists why not see it live?
This year the Hollywood Foreign Press has made it super easy to live-stream the Golden Globes red carpet. Coverage of the red carpet will be streaming on Twitter beginning at 6 p.m. ET on Jan. 8. According to The Hollywood Reporter, the coverage will also include interviews with nominees, presenters, and other guests who will answer questions from Twitter users.
Alternatively, if you have a cable subscription (or know someone that does) you can log into NBC.com and watch their red carpet special beginning at 7 p.m. ET. The special will include a behind-the-scenes look at the awards ceremony and then you can just stayed tuned into the site for the show, which begins at 8 p.m. ET. It's that easy. And usually E! does a great job of providing a live-stream on their website for their annual E! Live from the Red Carpet coverage, which begins at 6 p.m. ET. So you have plenty of options available to you.
Besides the fashion, celebrities are typically their most candid on red carpets and there's almost always a funny quote or mishap that occurs during this time leading up to the ceremony. Watching the red carpet is the perfect way to prepare for the actual show, so make sure to tune in.
The Golden Globes airs on Sunday, Jan. 8 at 8 p.m. ET on NBC.