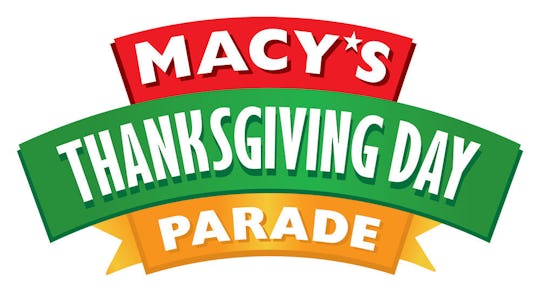 NBCUniversal
Here's How To Stream The 2017 Macy's Thanksgiving Day Parade
Thanksgiving is officially upon us and while there's plenty to look forward to, one of the best parts of the holiday is watching the Thanksgiving Day Parade. Filled with impressive floats and balloons, along with a number of musical performances, it's always a fun time. Although the parade will be showing on a number of channels, you may want to know how to stream the 2017 Macy's Thanksgiving Day Parade, so you don't miss a minute of all the festive fun.
As always, the parade will be airing on NBC, so if you have a cable subscription you can log onto NBC.com and stream the parade there, beginning at 9 a.m. EST. The parade will also be airing on CBS, so if you have a CBS All Access account you can also stream the parade there as well. If you don't have an account or never made one before, you can sign up for a seven-day free trial. If neither of those options work for you, Macy's and NBC have teamed up with Verizon to make the parade available for a free live viewing via YouTube.
This is the second year the parade will be viewable this way, but this year the show will be co-hosted by Keith Habersberger, a member of BuzzFeed's Try Guys. The live stream will begin right as the parade starts, at 9 a.m. EST.
Besides that, if you follow Macy's social media pages, there's a good chance you'll see some great clips from the biggest moments during the parade, though don't expect to see the whole parade streaming there. However you watch this year's parade, it's definitely going to be one you won't want to miss. This year's list of performers and celebrity appearances include Sabrina Carpenter, Andra Day & Common, Jimmy Fallon & The Roots, Flo Rida, Olivia Holt, Wyclef Jean, Leslie Odom Jr. with the cast of Sesame Street, Bebe Rexha, and so many more.
The parade will also include a number of marching bands from around the country, coming from places as far as Alaska and as close as New York City. Additionally, there will be performances by the cast of a few musicals, including Anastasia, Dear Evan Hansen, Once On This Island, and SpongeBob SquarePants - The Broadway Musical. Performers from Big Apple Circus, Red Hot Mamas, and dancers and cheerleaders of Spirit of America Dance Stars and Spirit of America Cheer, will also perform.
Of course, the parade will continue to incorporate the iconic balloons throughout the event. This year's balloons will showcase Angry Birds' Red, Charlie Brown, Diary of A Wimpy Kid, the Elf on the Shelf, Hello Kitty, Ice Age's Scrat (and his acorn), Pikachu, and more. This year will also see the return of "Harold the Baseball Player," the blow-up figure featured in the holiday classic, Miracle on 34th Street, which is celebrating its 70th anniversary this year. In celebration of the anniversary, 20th Century Fox recreated the Harold ballon in black and white to reflect the way it looked onscreen when the film first released in 1947.
Lastly, there are the unique floats — one of which will be produced by Delta Air Lines that will have 125 Macy's employees in "a one-of-a-kind cross-generational choir aboard the Macy's Singing Christmas Tree," according to Thrillist. Other floats you'll spot in the parade are "Everyone's Favorite Bake Shop" by Entenmann's and "Shimmer and Shine" by Nickelodeon, amongst others.
Obviously there's a lot to look forward at this year's parade, so make sure to check it out. The parade will air live at 9 a.m. EST, but you can catch it again on NBC at 2 p.m. EST later that same day.
Check out Romper's new video series, Romper's Doula Diaries:
Watch full episodes of Romper's Doula Diaries on Facebook Watch.