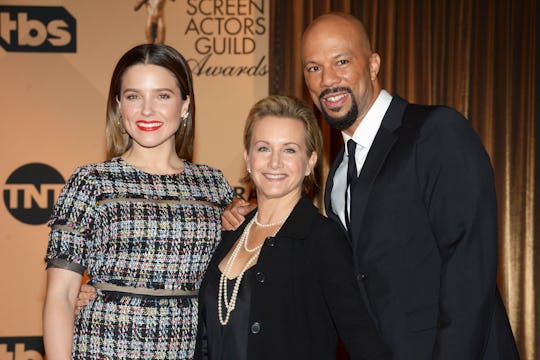 Matt Winkelmeyer/Getty Images Entertainment/Getty Images
How To Stream The 2017 SAG Awards
If you feel like there's an awards show happening every week then your feelings are correct because it's awards season (aka the best time of the year). With the Golden Globes and People Choice Awards now out of the way, it's on to the Screen Actors Guild Awards. This year the event will be airing live on Sunday, Jan. 29 at 8 p.m. ET on both TBS and TNT. However, if you don't have a TV at your disposable, here's how to stream the 2017 SAG Awards so you don't miss a moment of all the fun.
Both TBS and TNT have a live-stream for their channel's programming so all you have to do is tune into either one of their sites at the start of the SAG Awards and you're all set. Unfortunately, as is the case for most channels' live-stream services, you will need a cable subscription to log in to watch. If you don't have a cable subscription or access to someone's that you can borrow, there sadly doesn't seem to be any other way to live-stream the event, so it may be time to start making friends with someone who has TV. You definitely won't want to miss out on this year's SAG Awards. All the stars will be out for this one and Jane Fonda and Dolly Parton will be presenting comedian and respected actress, Lily Tomlin, with the SAG Life Achievement Award for her outstanding achievements in entertainment along with her humanitarian efforts. Also, it's always just a really fun night.
Similar to the Golden Globes, the SAG awards gives 13 awards in both film and television and two SAG Awards Honors for Stunt Ensembles. Nominees for film include Ryan Gosling, Andrew Garfield, Denzel Washington, Amy Adams, Emily Blunt, Natalie Portman, Emma Stone, Mahershala Ali, Dev Patel, Viola Davis, and Octavia Spencer. In television, nominees include the likes of Sterling K. Brown, Peter Dinklage, Rami Malek, Millie Bobby Brown, Claire Foy, Winona Ryder, Tituss Burgess, Anthony Anderson, Jeffrey Tambor, Ellie Kemper, Uzo Aduba, and Courtney B. Vance.
Unsurprisingly the Oscar nominees are leading the pack with multiple nominations for Manchester by the Sea, Fences, and Moonlight. Netflix snagged a decent amount of nominations as well for The Crown, House of Cards, and Stranger Things. HBO also grabbed a few for Westworld and Game of Thrones, while The People v. O.J. Simpson: American Crime Story continues to dominate every awards show.
Fans will definitely want to tune in to see who walks away with the awards this year, so if you can't stream it just make sure you find another way to watch and fast. This is a night you won't want to miss.