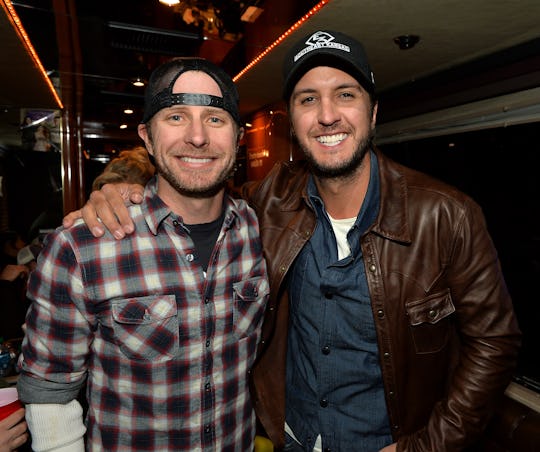 Rick Diamond/Getty Images Entertainment/Getty Images
How To Stream The Academy Of Country Music Awards & Follow All The Country Action
Break out your cowboy boots: the 51st Academy of Country Music Awards are this Sunday, April 3 at 8 p.m. on CBS, and they're sure to be packed with seriously stellar performances. Wondering how to stream the ACM Awards? CBS is making them available online, but watching the show requires signing up for a special service.
To stream the ACM Awards online, fans will need a subscription to CBS All Access. The service provides more than 7,500 episodes of TV shows and makes it possible to watch the network's live broadcasts. Luckily, the first week is free; there's a $5.99 fee charged for each following month. Viewers can watch using an app or by streaming content to their TV. It's important to note that not all live streams are available in every market; viewers can check ahead of time to be sure they can watch the ACM Awards using CBS All Access in their area. According to a press release, viewers can also tune in to ACM Awards Backstage Live during the show on CBS.com or ACMawards.com to get a glimpse at what's happening behind-the-scenes.
For country music fans, the ACM Awards are a must-see. Luke Bryan and Dierks Bentley are set to host this year. On The Talk, Bentley said that he'd had nightmares about hosting naked, later adding, "We're just having fun with this. We're good friends; we go way back." A press release revealed Bryan chose Dierks as his co-host after years of working with Blake Shelton:
When we found ourselves searching for a new co-host I didn't have to look much further than my own circle of friends so Dierks was a natural choice. We have a lot of fun together and I know the fans will be in for something special.
Both hosts are expected to perform, according to ABC News. There will also be some potentially stunning duets: Nick Jonas and Kelsea Ballerini are taking the stage together, and the legendary Dolly Parton will croon with Katy Perry. Keith Urban will debut a new song, and a press release from the ACM Awards said that Jason Aldean will also play "Lights Come On" for the first time. Other performers include Cam, Kenny Chesney, Eric Church, Brett Eldredge, Billy Gibbons, Sam Hunt, Charles Kelley, Miranda Lambert, Tim McGraw, Cassadee Pope, Thomas Rhett, Chris Stapleton, Cole Swindell, Chris Young, Florida Georgia Line, Little Big Town, Old Dominion, and Trombone Shorty. Fans will even get a song from last year's co-host, Blake Shelton.
Based on the lineup, it seems as though fans are going to get one seriously fantastic show.