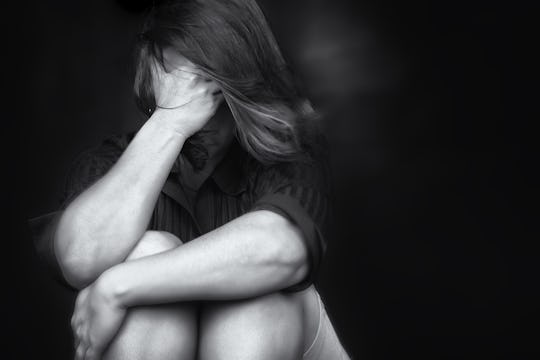 kmiragaya/Fotolia
How To Tell If A Friend Is In An Emotionally Abusive Relationship
Making suppositions about your friend's romantic relationship is tricky business. On one hand, your friend is going to be protective of her partner because, well, they're the person with whom she shares a bed. On the other hand, if she's in a dangerous relationship, she might need your help but doesn't know how to ask for it. So, learning how to tell if a friend is in an emotionally abusive relationship is a responsibility of good friend. And you want to be a good friend, right?
According to the organization Safe Haven, emotional abuse in relationships is on the rise. The popularity of the hashtag #MaybeHeDoesntHitYou, which was trending in May 2016, showed that many women are talking about signs of non-physical abuse, which include manipulation, put downs, isolation, financial abuse, and isolation from your friends. This is super important because all too often emotional abuse gets swept under the rug, or victims of emotional abuse are meant to feel crazy, noted The Huffington Post.
This is where a good friend can make all the difference. Knowing that you're not alone or going crazy from emotional abuse can help you get out of a relationship that's chipping away at your self-esteem. And according to Safe Horizon, many times emotional abuse can escalate to physical abuse, which you don't need me to tell you can be life-threatening. So, as a friend, if you suspect your BFF or someone you love is entangled in an abusive relationship, don't stay silent. The following might be signs that she needs your help.