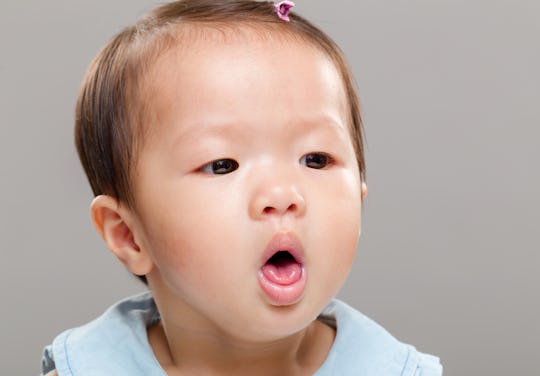 leungchopan/Fotolia
How To Tell If Your Baby Has Croup, Aside From The Horrible Cough
No one wants a baby to be sick, but unfortunately little ones seem to be magnets for infections. Babies who have an active social schedule, and especially those in day care, sometimes have a new sickness every other week. This can leave parents in the unenviable position of diagnosing different illnesses on the fly. With this in mind, it's smart to know how to tell if your baby has croup, because this is one of the most common childhood illnesses of all.
According to the Mayo Clinic, most cases of croup start off like a typical cold. However, cases of croup tend to develop a loud cough and additional symptoms that can alarm caregivers. A runny nose is one thing, but a barking cough that lasts all night is pretty unsettling.
For what it's worth, the viral infection known as croup is very common and (unfortunately) contagious, according to WebMD. For the most part, your kid will get better within a week, and most of the symptoms can be managed at home, as further explained by WebMD. In rare cases, however, your kid may indicate more serious symptoms that require immediate care. In order to review the common symptoms of croup, as well as the signs that your little one needs immediate care, read on.