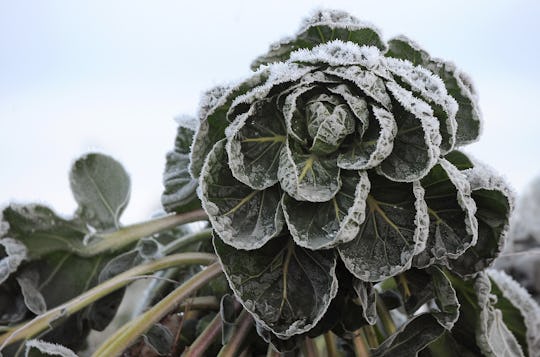 PHILIPPE HUGUEN/AFP/Getty Images
How To Tell If Your Costco Frozen Vegetables Are Affected By The Listeria Recall
Well, this is alarming. The Huffington Post reported this week that a major food distributor has issued a recall of certain frozen vegetables over listeria concerns. According to the report, CRF Frozen Foods issued the massive recall after routine testing showed possible contamination. Luckily, the issue was caught early, before anyone reported becoming ill from the foods. And the distributor opted to recall a number of items, including some 15 products sold to Costco, Meijer, and other retailers in at least 35 states. Still, frozen veggies are a dinner staple for lots of families, so many will certainly be concerned about how to tell which veggies are in the Costco recall. The good news is that the guidance from the Food and Drug Administration is pretty simple.
According to FDA.gov, four frozen food brands were involved in the recall — True Goodness by Meijer, Wellsley Farms Organic, Organic by Nature (sold in the U.S. and Canada), and Schwan's — with products including organic green peas, corn, mixed vegetables, and vegetable medley with edamame. The veggies were sent to stores between Sept. 13, 2015, and March 16, 2016, so it's very possible that many of the products have already made their way to the dinner table without causing any issues.
But for consumers who might still be concerned, it's relatively easy to check whether any affected products have made their way into a family's frozen food stash. Details on the affected items, including UPC codes and use-by dates, are listed on the FDA website. The agency is directing shoppers to check the list against the codes found on the backs of their plastic bags of veggies, and if a match is found, to either take the products back to the store for a refund or simply toss them in the garbage.
Listeria monocytogenes, the organism that was detected in the products during testing by state health officials in Ohio, can cause a host of serious health issues, according to the FDA website. People who are otherwise healthy might experience high fever, severe headache, stiffness, nausea, abdominal pain and diarrhea after eating tainted food, but for young children, the elderly and those with compromised immune systems a listeria infection can be fatal. Among pregnant women, a listeria infection can cause miscarriages and even stillbirth.
But while American Costco shoppers might have been spared from any illnesses linked to listeria, Canadian Costco shoppers haven't been nearly as lucky. Earlier this week, CBC News reported that bags of Costco frozen berries were recalled over Hepatitis A concerns after at least 12 verified cases of Hepatitis A were traced back to the products, which were exclusively available in Costco stores. According to that report, Canadian health officials warned that while illnesses caused by Hepatitis A infections generally don't cause long-term liver damage, the symptoms — including fever, nausea, vomiting, diarrhea, jaundice, and muscle aches — can last anywhere from two weeks to a few months.
As part of its response, the retailer has offered free Hepatitis A vaccines to any customers who might have consumed the frozen fruit.