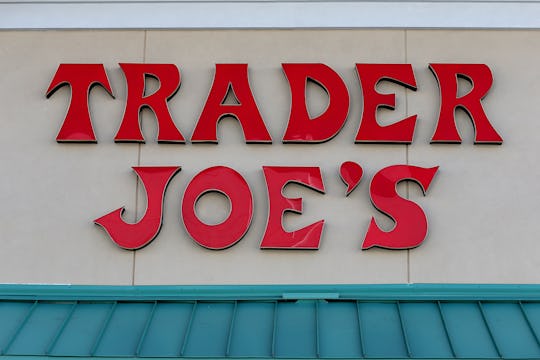 Joe Raedle/Getty Images News/Getty Images
Your Trader Joe's Ice Cream May Not Be Safe To Eat
Nothing feels better than breaking open a well-earned sweet treat after a long week at work or rewarding yourself with a congratulatory ice cream after the kids are finally, finally asleep in bed. But Trader Joe's lovers definitely want to think twice before whipping out a frozen favorite from the brand: The beloved grocery store chain has recalled a popular ice cream product because it could potentially contain "small metal pieces." Obviously, this is no reason to swear off the affordable, delicious goodness that is Trader Joe's, but if you have any Matcha Green Tea Ice Cream waiting for you in the freezer, you'll definitely want to know how to tell if the Trader Joe's ice cream product was recalled.
In that regard, at least, Trader Joe's has made the answer to that question very simple. According to a Saturday press release, the chain has opted to remove all lot codes of the Machta Green Tea flavor from the shelves — and has destroyed them, too. "If you purchased Trader Joe's Matcha Green Tea Ice Cream, please do not eat it," the company said in the announcement of the voluntary recall, adding that the stock keeping unit number associated with it is 055740. "We urge you to discard the product or return it to any Trader Joe's for a full refund."
Romper has reached out to Trader Joe's for additional comment on the recall, but has not yet heard back.
Still, the store did have some happy news to report: As far as it knows, no one has been injured or sickened by this mistake. But its lines of communication are open to any customers who do have any additional questions, comments, concerns, or who do want to report a problem. Trader Joe's Customer Relations can be reached at (626) 599-3817 from 6 a.m. to 6 p.m. Pacific Time, if you wish to contact the company by phone. For those who prefer email, go ahead and fill out the product feedback page.
This isn't the first time that Trader Joe's has run into an ice cream recall problem. Last month, the chain cleared from its shelves and urged customers to double check the Mikawaya Chocolate Chocolate Mochi ice cream product. There weren't any small metal pieces in this treat, but it may have contained peanuts that went undeclared on the label. Unlike metal, this may be no big deal for a lot of people, but it's a huge problem for people with potentially fatal peanut allergies.
Thanks, Trader Joe's, for staying vigilant. Now, let's all do the same for all the food we consume, too.