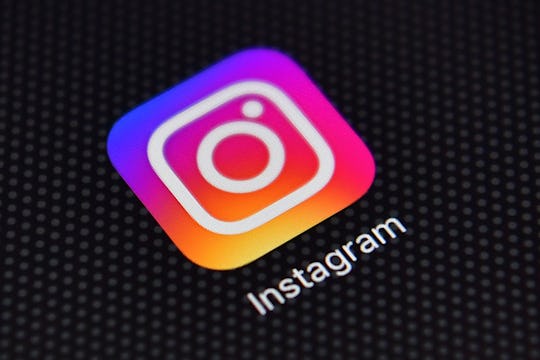 Carl Court/Getty Images News/Getty Images
How To Use Focus Portrait Mode On Instagram, So You Can Make Your Selfies Even Better
Even if you don't own an iPhone 7 Plus, 8 Plus, or X, you may still be able to take "portrait mode" photos, the high quality camera technology that has upped the ante on every Apple user's photo game since its release almost two years ago. If a phone that features the dual-lens isn't in your plan or budget, there's still hope: a new setting on one of your favorite social media apps. Here's how to use Focus Portrait mode on Instagram, the brand new feature that is totally going to change the way you story.
Instagram announced on Tuesday that it has released Focus Portrait mode, calling it simply the "Focus" camera format. The instructions are as follows, according to the news release:
When you open your story camera, you'll see "Focus" next to "Superzoom"
Take a photo of a friend or a selfie, and you'll notice that the person's face remains in focus while the background blurs.
You're still able to use filters, stickers and text to the photos or videos.
The release also mentioned that Focus is available on iPhone SE, 6S, 6S Plus, 7, 7 Plus, 8, 8 Plus, and X and select Android devices, and is available as part of the Instagram version 39.0 for iOS in the Apple App Store and for Android in Google Play.
Though Instagram's version of portrait mode doesn't function exactly like Apple's does (with Apple's the fade is much less drastic, and the quality appears higher overall because the actual lens is different, not just the filtering process) it is a great way to create elevated photos without investing in new hardware. (You can always take pictures on story mode and then download them to your phone without even having to post them.)
Instagram also announced that it has released a "mention" sticker for iOS, which essentially lets you tag people in a photo or video in a separate sticker that isn't just the text field.
This is the latest in many updates Instagram has been adding to the app. Most recently, Instagram added a scheduling feature, which is significant because, until now, it was the only major social media platform not offering it. Exciting as it may be, the features are still limited. Right now, it is only available on Instagram's API (applications such as Hootsuite, Sprout Social or SocialFlow) or to those who are a Facebook Marketing Partner or Instagram Partner.
However, there are limitations still. Users cannot schedule photos larger than an aspect ratio between 4:5 and 1.91:1. It is also not yet possible to tag locations or business partners for ads.
"The scheduling and publishing of Instagram content has been the number one request for our 16 million customers," Hootsuite CEO Ryan Holmes told TechCrunch. "Now, they can manage large volumes of content, multiple team members and multiple Instagram accounts with ease and security. Hootsuite is excited to partner with Instagram to make this happen."
Of course, not all changes the app makes are as well received. Back in March of 2016, the app altered the algorithm so that it is no longer chronological, with spokespeople saying that the company wanted to ensure users are seeing the posts they care about first. Hello Giggles reported that through initial testing, the website found that its user engagement increased with the new setup, and that positive feedback might dash users' hopes of Instagram returning to chronological order. Hello Giggles did not mention whether the spike in user engagement was simply due to the rise in social media use over the past few years (irregardless of algorithm setup).
For better or for worse, users can always count on technology changing quickly and steadily. The new Focus Portrait mode allows story-savvy users to make the most of the photos they take, and to ensure that no matter what, Insta is always moving forward.