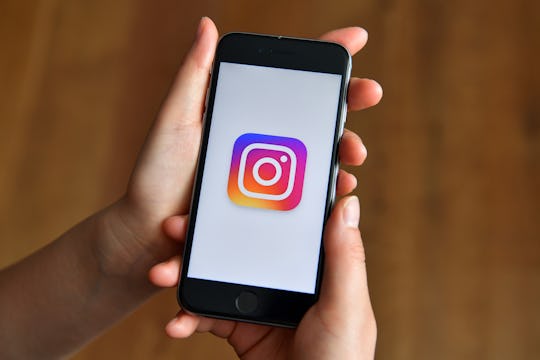 Carl Court/Getty Images News/Getty Images
Here's How To Use The New Instagram Mobile Website
On Tuesday, Mashable reported that Instagram's mobile website just received a massive new update. Here's how to use Instagram's mobile website — even though you probably didn't realize you needed to in the first place. Since the launch of its app in 2010, Instagram has always had a very sparse web presence, designed to send visitors to its mobile app to actually share and post photos. Now, don't get your hopes up just yet: You still can't post Instagram photos directly from your desktop computer. But if you're visiting the Instagram website via your mobile web browser, the Facebook-owned company just opened up a world of mobile website functionality for its users.
To use Instagram's mobile website, simply open up your web browser app on your smartphone. The first thing you'll notice is that the Instagram mobile website now more closely resembles the Instagram app: Along the bottom of the site, you'll see the familiar function bar with the following five buttons: The home button, allowing you to go to your Home feed; a magnifying glass so you can search via the Instagram Explore tool; a camera button to post a photo; a heart to bring up your feed activity; and a user icon to go to your Instagram profile page.
Here's what the new Instagram mobile website looks like.
When you want to post a photo, simply click on the camera icon, and you'll have the following options to upload a photo from your phone or tablet via the Instagram mobile website. Unfortunately, you still can't use filters on the mobile site. But you can take photos directly from your mobile device's camera, or choose a photo to upload from your mobile device's photo library. Once you take or pick your photo, you can rotate it, select the aspect ratio, and add a caption with as many hashtags as your heart desires.
Here's what the process looks like. For reference, I'm using an iPhone with Google Chrome as my web browser.
First, set up your amazing Instagram photo shoot. For the purposes of this demonstration, please welcome my cat, Toro. For the record, trying to take a screenshot of a selfie while holding a cat is nothing short of impossible. Once you've taken your photo, the Instagram mobile sit will look something like this. If it all looks good, click the "Next" link.
Add your witty caption, then click the "Share" link in your mobile browser to send your Instagram awesomeness out into the world.
Finally, your web browser will reload to show a confirmation that your photo was posted. It really could not get any simpler than that.
The great thing about this new functionality from Instagram means that you don't have to have the app downloaded in order to post to the social photo sharing platform anymore. And while the Instagram mobile website may not boast the full functionality that the app provides, it's still a great way to reach more users who may not have the best internet connection or reliability, but still have important photos — or pictures of their cats — to share on the social web.