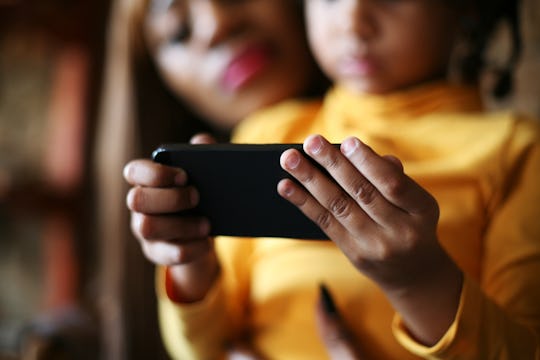 Liderina/Fotolia
Here's How You Actually Use Instagram To Grow Your Business
If you're trying to build your brand, expand your business, or simply trying to feel more connected to a wider online community, Instagram (IG) is where it is at. Watching your IG presence merely inch up the ranks in followers can beyond frustrating, though. Sure, some people resort to "buying followers" (there are lots of sites that offer this) but if you want to be authentic, you'll want to earn your followers the real way. If you are wondering how to use Instagram to grow your business, without smoke and mirrors, there are a couple of key things you have to do to make that happen. And trust me, it's worth making it happen. According to The Financial Times, Instagram boasts 700 million monthly active users, making it a prime marketing tool for anyone looking to sell something or spread an idea. Gaining followers the "old-fashioned" way can be a long and laborious process, and liking, following, and commenting on other users' accounts can take hours to do, but it's a worthwhile investment.
Executive Coach Dawn Ali writes, in an article for Forbes, that the secret to more followers is in the hashtag (or tag, as it is sometimes called). Ali explains, saying:
"When a user searches for a certain hashtag, photos with that tag that users are engaging with the most will show under 'Top Posts,' while others will show up under 'Most Recent.' Post a picture without a tag and it will appear to your followers only and won't be discoverable outside of your profile."
The hashtag increases the chances that users who don't necessarily follow you will see your post. No tag? No engagement. In other words, if you post a photo and you don't tag it, only your followers (i.e. your mom and your partner) will see it. When thinking about hashtags, Ali advises that you use as many tags that are relevant to your business, brand, and/or industry (you can use up to 33 tags per post, so the sky is the limit).
Another way to increase the chances that actual humans will be looking at your posts, is to consider timing. The website, Digital Trends, points out that engagement is highest when people post at 7:00 p.m. ET on a Monday versus when the same image is posted at 5:00 p.m. ET that same day. The site also mentions that the people behind Later (a marketing platform that helps you schedule and plan IG posts) analyzed IG data and found that Wednesdays are the best day for engagement on a post (so save your "best" post for that day). But if you really want to up your engagement, you've got to be consistent with your posts. A post every few days won't cut it. Ali, in the aforementioned Forbes article suggests posting about four times a day for maximum engagement, but expert opinions seem to vary on number of posts per day.
Captions are important, too. Entrepeneur suggests that when writing a caption for a photo, the message should include some motivational aspect that your users can engage with:
"When writing a caption, it needs to do four things: captivate, motivate, inspire, and give the user an experience to live through your photo or video. Posting motivational content on social media may sound cliche, but it drives massive engagement and if you aren't motivating your followers everyday, they will go to another account that does."
Entrepreneur also emphasizes how important it is to be consistent in your voice (i.e. writing style). If you're a "short and pithy" caption writer, that should be consistent throughout your account (so no long soliloquies out of nowhere, OK?).
In an interview with Noa Santos, the founder of the popular site Homepolish, the website, Inc.com further drives home the importance of engaging users on an emotional level. As Santos tells Inc.com, each IG post should appeal to several different emotions as you never know how a certain user will connect to the image or choose to share it. For example, for one user, a picture of a pretty beach blanket on a beach might inspire a user to tag a friend because they want to say, "Wish this was us RN," but for another user they might like it or tag someone because they like the design of the blanket.
Another tip that cannot be ignored? Post beautiful and captivating photos. That means you'll need to learn to use your iPhone camera and a bunch of editing tools to get a good, like-worthy shot. As "pro Instagrammer" Gareth Pon tells CNN, "Nobody is going to want to follow you if you don't have beautiful photos."
Watch Romper's new video series, Romper's Doula Diaries:
Check out the entire Romper's Doula Diaries series and other videos on Facebook and the Bustle app across Apple TV, Roku, and Amazon Fire TV.