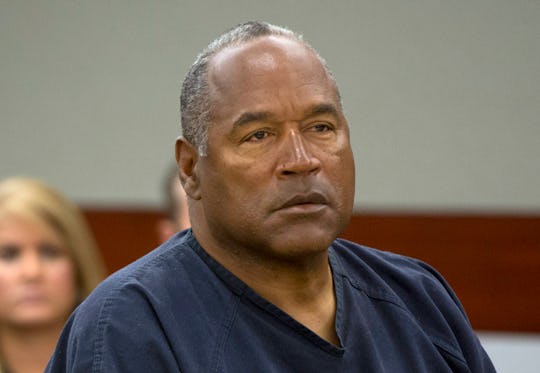 Pool/Getty Images News/Getty Images
How To Watch 'O.J.: Made In America,' Because It's A Documentary All Should See
It may have been decades since the trial that defined O.J. Simpson's life, but his name has been cropping up in the media more and more as the case is revisited. First FX's The People vs. O.J. Simpson: American Crime Story brought the murders and subsequent fallout back into the public eye, but now a new, in-depth documentary promises to shed even more light on the life of O.J. Simpson. The documentary is a five part series that's premiering very soon. If you're intrigued enough to try and catch it, then you're probably wondering how to watch O.J.: Made In America – and you should definitely give it watch.
The series is premiering on ABC on this Saturday, June 11, before switching over to ESPN, where the remaining episodes will play out through the week (on Tuesday, Wednesday, Friday, and Saturday, which is just random enough to be potentially confusing). If you miss it, then fear not – there will be other ways to watch. ESPN will make the series available for streaming on their WatchESPN app starting on June 14, and you can also catch episodes on Sling Television, Playstation VUE, and HULU. If all else fails, you could also purchase it on DVD.
O.J.: Made In America has been garnering fantastic reviews from critics so far. The series follows not just the famous trial, but Simpson's life before and after it, as well as the cultural context that informed so much of the case and the public reaction to it. The documentary follows Simpson's rise to fame, his relationship with Nicole Brown Simpson, the trial where he was found not guilty of the murders of Brown Simpson and her friend Ronald Goldman, and the aftermath, as well as the history of racially motivated police brutality that had such an impact on the trial.
The series also boasts appearances by many key figures in from Simpson's life and from the court case, including teammates and friends of Simpson and Brown Simpson, Marcia Clark, Gil Garcetti, F. Lee Bailey, Jeffrey Toobin, and even Mark Fuhrman, among others. Its run time is almost eight hours in total, and it uses that time to present as full a picture of the entire situation as it possibly can, filling in the gaps in anyone's knowledge of Simpson or the trial.
In their review, NPR wrote that O.J.: Made In America "places that trial's important moments in the context of the pressures that created them and the pressures they, in turn, created." The documentary is about O.J. Simpson, but it's also about a lot more.