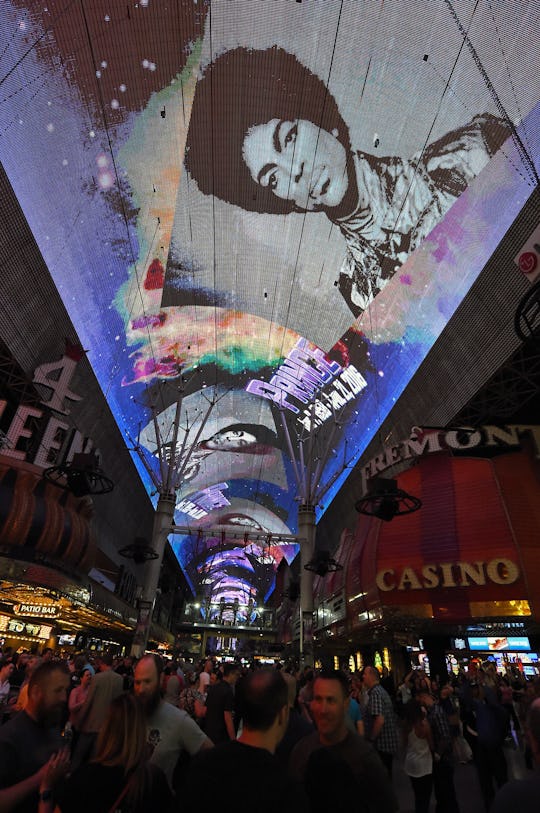 Ethan Miller/Getty Images Entertainment/Getty Images
How To Watch 'Purple Rain,' Because The Cult Classic Isn't On Netflix
Pop icon Prince passed away on Thursday morning, leaving behind mourning fans around the world. The singer was widely known for his wide range of musical styles, his eclectic fashion sense, and his message of embracing individuality. Prince tributes have already begun taking over radio stations and social media — and they're easily accessible by turning on Spotify, scrolling through Twitter, and searching YouTube. After you've taken a tour of his biggest hits, however, you might want to re-watch the film that launched Prince's (short) movie career. Here's how to watch Purple Rain, Prince's first (and semi-autobiographical) film.
In case you missed it the first time around, Purple Rain was a 1984 film, created specifically to showcase Prince's musical talents, and it quickly became a cult classic. Prince starred as the Kid, a young guy who uses music to escape a troubled home life and abusive parents. There is, of course, a love story — and Prince acts as the frontman of a Minneapolis band, The Revolution. There's also several extended concert scenes that showcase Prince's hits, some good ole fashioned band rivalry, and plenty of drama in the family, friend, and love interest departments.
If you haven't seen it yet, you're in luck, because there's several ways to watch Purple Rain. (Let me save you some time here, though: the movie is not on Netflix. At least not yet.)
YouTube
Did you know that YouTube lets you watch full films by paying a small fee? No, me neither. But you can instantly watch Purple Rain for just over $3 on YouTube. A Prince cult classic for the price of a coffee sounds pretty reasonable to me.
iTunes
For $14.99, you can purchase, watch, and rewatch Purple Rain to your heart's content on iTunes.
Amazon
If you're more of an Amazon user than an Apple follower, you can rent Purple Rain for $3.99 or own it for $12.99.
MTV
MTV is mourning Prince just as much as the rest of the world is, and the music channel is honoring his memory with several airings of Purple Rain throughout the weekend. On Friday, catch the movie at 10:30 p.m.; on Saturday, tune in at 9 a.m. or 4:30 p.m.; and on Sunday, you can watch at 1 p.m. or 9 p.m. Thanks, MTV!
Several theaters in different cities are also airing Purple Rain in honor of the legendary singer, so make sure to do a Google search wherever you live and see if Purple Rain will be returning to a big screen near you anytime soon.