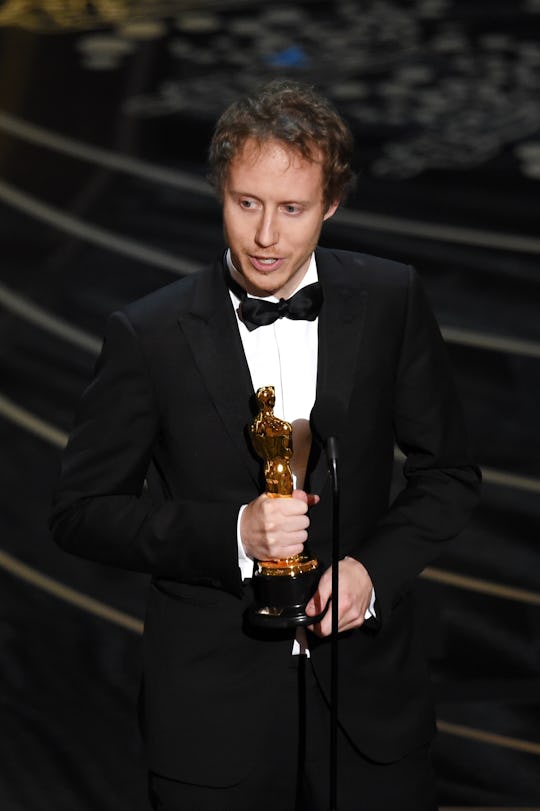 Kevin Winter/Getty Images Entertainment/Getty Images
How To Watch 'Son Of Saul,' The Best Foreign Language Film Oscar Winner That Will Change Your Life
All five Oscar nominees for Best Foreign Language Film this year were excellent, and picking one must have been a hard choice. However, this year's winner, Son of Saul, was definitely deserving of the Oscar it took home. If you haven't seen it yet and felt a little left out when the winner was read out, I've got your back. If you're wondering how to watch Son of Saul, you're in luck. The film is still in theaters, so you could even go watch it tomorrow, if you were so inclined.
Directed by László Nemes, this drama follows a Jewish concentration camp victim, Saul, in World War II. He is one of the Sonderkommandos — prisoners tasked with helping Nazis push other prisoners towards gas chambers, then remove their dead bodies afterwards. After Saul finds the body of his young son while clearing out dead bodies, Saul has to decide whether he would rather join a clandestine group of prisoners or give his son a Jewish burial.
It's a devastating film, but entirely deserving of the award it won tonight. Everything from the perspectives used while filming to the plot to the characters that haunted the movie was beautifully done. As The New York Times said: "[The film was both art and philosophy: It reminds us how to live."
Don't forget, Son of Saul is still in theaters. Watch it now on the big screen before you have to resort to DVD-ing it.