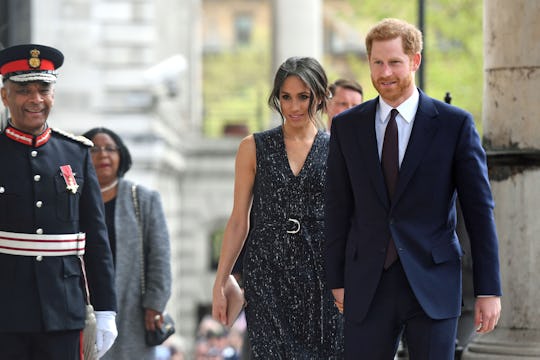 WPA Pool/Getty Images Entertainment/Getty Images
Here's How To Watch The Royal Wedding In The U.S., So You Can Celebrate In Real Time
On Saturday, May 19, Prince Harry and Meghan Markle will be tying the knot at Windsor Castle in front of millions of viewers. Not only will all the actual attendees be watching, but tons of viewers will be tuning in from home to catch every last detail. If you'd like to be one of those audience members, then you might be wondering how to watch the royal wedding in the U.S., especially since there's a time difference to consider.
The wedding will begin at noon in London, which is 7 a.m. Eastern Standard time; it'll be even earlier if you're in a Central, Mountain, or Pacific Time zone. There's also all of the preshows and preliminary programming to take into account, which means you could be rising with the sun to guarantee you don't miss a minute of Markle's wedding to the Prince.
Luckily, there are plenty of options when it comes to watching the festivities. If you'd rather rely on your cable provider, you're good to go; if streaming's more your thing, then you're covered there as well. So without much more belaboring, here are all the different ways you can watch the royal wedding when it airs on Saturday.