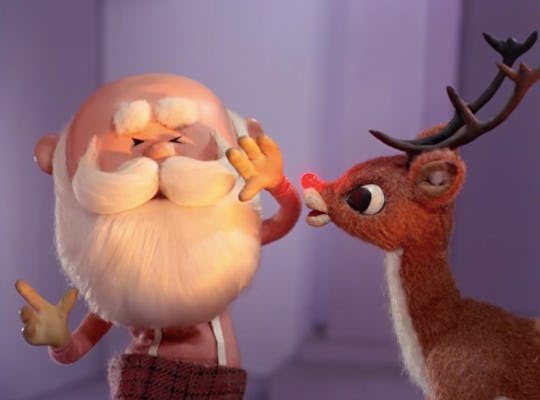 CBS/YouTube
You Won't Want To Miss These Classic Stop Motion Christmas Specials
There are certain aspects of the holiday season that have been around for so long that it hardly feels like Christmas without them. Stop motion holiday specials have made regular returns to TV since their debut in decades gone by. Slightly creepy and definitely old-fashioned, those specials were introduced to generations of kids until they became a tradition in their own right. If you'd like to embrace the nostalgia, then you'll need to know how to watch your favorite stop motion Christmas specials this year. Maybe you can even introduce your kids to them for the very first time.
Those stop motion specials — which often featured Rudolph in the lead role alongside a helpful elf, with plenty of visits from Santa Claus himself — were all produced by Rankin/Bass Productions. The company was created by Arthur Rankin, Jr. and Jules Bass, and while their entire output wasn't Christmas-themed, the holiday specials are among their most instantly recognizable projects.
If you're looking to revisit some of these childhood classics, then you're in luck; most of them can be found in a few different places. But you might want to give them a watch on your own before having a family viewing — some of these specials get more than a little weird.