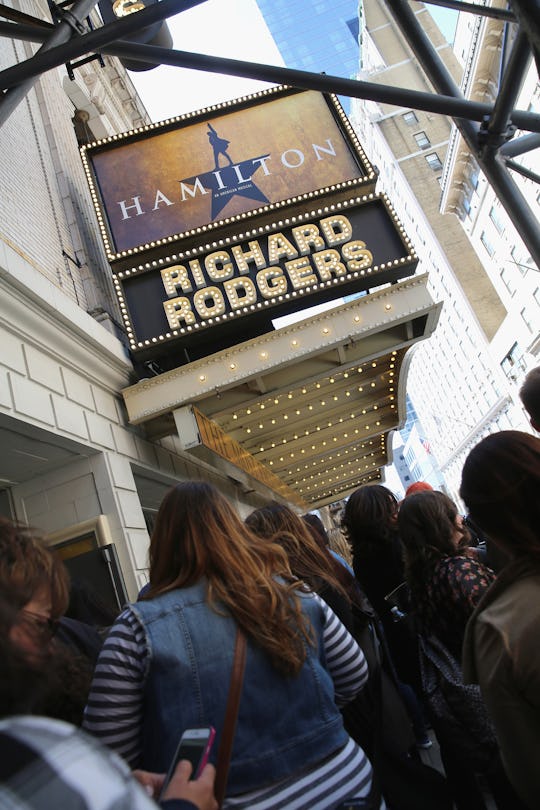 Cindy Ord/Getty Images Entertainment/Getty Images
How Will Tony Awards Honor Orlando Shooting Victims? The Show Will Pay Tribute
For those in the Broadway community, Sunday was supposed to be an exciting day, one that celebrated the achievements of the most talented artists on the stage. But, following the Orlando nightclub shootings that killed at least 50 people, the mood at Sunday's Tony Awards will likely be much more somber. And, indeed, the show will make reference to the tragedy. Because producers announced the Tony Awards are dedicated to the Orlando shooting victims.
(Update: The FBI has updated the death toll to 49 victims. The shooter was also killed.)
A statement from producers was released on Sunday shortly after the tragedy, which is officially the worst mass shooting in U.S. history. Said the Tonys officials:
Our hearts are heavy for the unimaginable tragedy that happened last night in Orlando. Our thoughts are with the families and friends of those affected. The Tony Awards dedicate tonight's ceremony to them.
But how will the Tony Awards, held in New York at the Beacon Theater, honor the shooting victims exactly? At this point, it's not clear. Though the show is just hours away, it's not difficult to imagine that the Tonys will pull together some sort of larger tribute, beyond a dedication of the show itself.
Still, there's no concrete proof. After all, host James Corden has not yet tweeted since the shootings — if there were to be a segment for the victims, it's easy to imagine it would come from the emcee himself.
Whether it's a moment of silence, or something more involved, one thing is for certain: If anyone is able to capture the emotions running through every single confused, angry, and sad individual in the U.S. today, it's some of the finest artists of our time. And, as the Tonys will no doubt illustrate, despite the fear terror attacks like these try to instill in all of us, the show will most definitely go on.