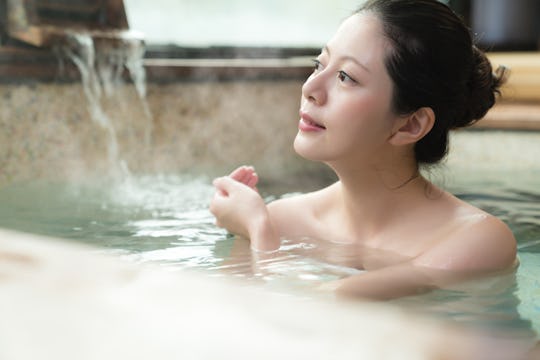 PR Image Factory/Shutterstock
Here's How Women Practice Self-Care Around The World
If you're celebrating yourself this International Women's Day, or any day really, why not indulge in one of these self-care practices from around the world? It's not every day we have a day dedicated to us, to celebrate our accomplishments and possibilities, and to treat ourselves a little bit better (even though we should).
Self-care has become a major buzzword over the past few years, though there's no actual consensus on what it means. For some (read: me), the term renders images of face masks and wine, while others picture a long walk outside or making time to organize a messy closet. As it turns out, the term has varied connotations throughout the world, with cultural context making a huge difference in what is considered self-care.
In addition, U.S. News & World Report highlighted that self-care often becomes "diluted" in the social media world we live in, with people focusing on supposed self-care habits that will get them likes, such as popping a bottle of champagne or eating junk food, rather than "making the most caring choice you're capable of making in any given moment." So while it might take care of you to have a mimosa one morning, it might be equally caring to let yourself sleep, make time for a trip to the gym, or simply schedule a phone call with a friend. It all depends on what makes you feel the most loved by you.
So read on to find out how people all around the world are taking care of themselves, and get inspired to try a new form of self-help.