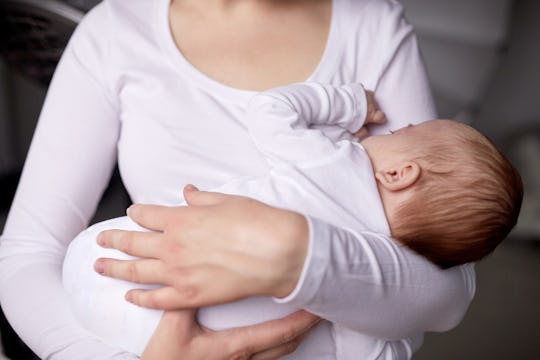 Syda Productions/Fotolia
9 Ways Your Boobs Change Postpartum
It's no secret that pregnancy and childbirth change a mother's body. Thanks to haywire hormones, there are a number of changes going on at once — some visible and some not. One of the most noticeable body metamorphoses (besides your belly) are your breasts. If you're nearing your due date, or already delivered, you may be wondering how your boobs will change postpartum as well.
My boobs were the size of watermelons during pregnancy and postpartum. And, to be honest, they were downright terrifying. My sister, who hadn't had kids yet, watched as I hoisted them into my breast pump with a look of horror in her eyes and shouted, "Those things are humongous!" She was right — it felt and looked like they weighed 10 pounds each. My youngest is 5 years old now and, thankfully, my boobs don't look like that anymore. But it was still a serious shock to me just how large they grew and how long they stayed that size.
That being said, not every woman will have an experience like mine. Because, as you know, every woman's body is different. It's also important to remember that most of these changes are temporary, but some are more permanent too, and that's OK. To help prepare yourself for the changes ahead, here are nine boob changes to look out for, even if they are completely normal.