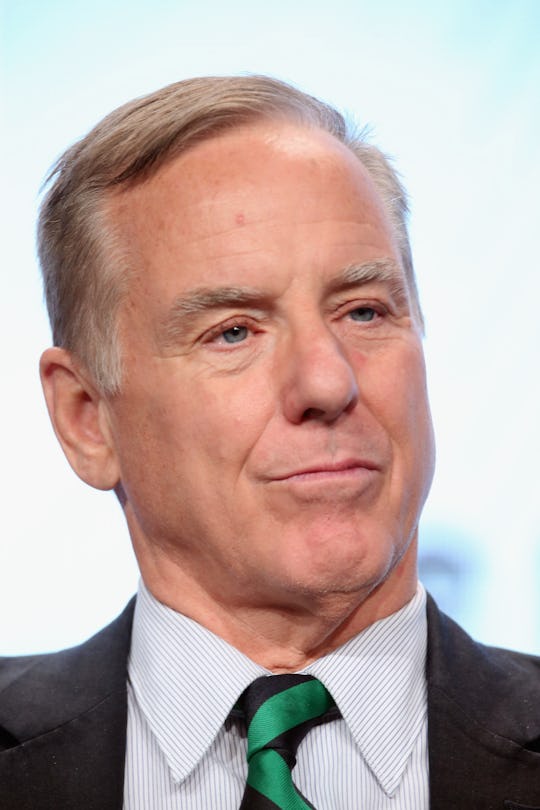 Frederick M. Brown/Getty Images Entertainment/Getty Images
Howard Dean Says Steve Bannon Is A "Nazi" & It's The Latest In A Line Of Angry Critiques
Steve Bannon, President-elect Donald Trump's new chief White House strategist and senior counselor, is no stranger to controversy. In recent days, those worried about Bannon's growing influence have referred to him as an alleged white nationalist, a misogynist, an anti-Semite, and more. Now, one more person is adding his voice to the chorus of critics: According to CNN on Monday, Howard Dean claimed that Steve Bannon is a "Nazi," during an interview with Canada's CTV News.
Dean, the former governor of Vermont and current candidate for the Democratic National Committee chair spot, spoke about his views on Trump's presidential appointments. Of Trump, he said, "He's a complicated guy. He appoints a reasonable person [Reince Priebus]... as chief of staff and then his senior adviser is a Nazi."
When the interviewer pushed back on the use of the term "Nazi," Dean defended it, saying,
He's anti-Semitic, he's anti-black and he's anti-women. It's a big word, and I don't usually use it unless somebody's really anti-Semitic, really misogynist and really anti-black.
Some may consider Dean's term for Bannon, the former head of Breitbart News, too strong, but Dean's rhetoric doesn't come out of nowhere. Since the election, white nationalists have rejoiced in the appointment of Bannon, and have become emboldened in their chorus of hate. (Bannon's representatives did not immediately respond to Romper's request for comment.)
The New York Times reported over the weekend that, at a gathering of the alt-right held in a federal building near the White House, alt-right leader Richard Spencer quoted Nazi propaganda, questioned whether Jews and the media were humans, and said that America belonged to white people. The room joined together in a Nazi salute, shouting, "Heil the people! Heil victory!"
It's terrifying, but is it fair to lump Bannon in with those views? Well, first of all, it's entirely possible that Bannon personally shares at least some of these anti-Semitic feelings. His ex-wife testified under oath that Bannon said he allegedly did not want his children going to school with Jews, among other anti-Semitic comments.
But even if Bannon does not actually hold these views himself, he profits off of them. He made Breitbart a haven for the alt-right (or, to strip away the "fun rebranding," white nationalists), giving those who believed such hateful thoughts a platform. While he may claim that he had "zero tolerance" for racism and anti-Semitism on Breitbart, he seemingly did not do anything to stop the rise of such sentiments on the site. He hopped on the Trump train, fed it with hatred, and rode it to power.
He doesn't get to fan the flames of white nationalism and then feign innocence now. Dean may have stepped over the line in calling Bannon a Nazi, but his criticism is just the latest in what will likely be a long line of ugly commentary, should things continue down the same road.