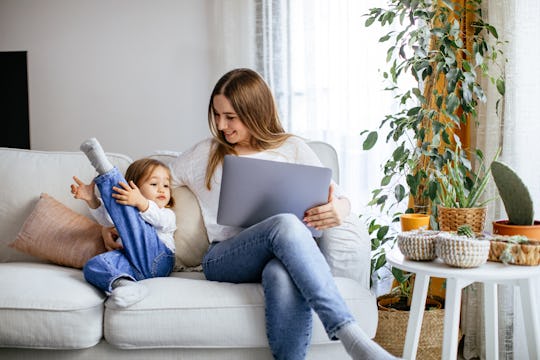 ozgurcankaya/E+/Getty Images
I Miss TJ Maxx & Found 12 Stores Full Of Treasures To Fill The Void
There are few joys comparable to that of strolling the aisles of the local TJ Maxx. But under quarantine, we've been denied the delight of looking for discounted treasures. To help fill the "ping!" of finding something you didn't even know you wanted, I've compiled a list of online shops like TJ Maxx to browse when you need your infusion of bargain happiness.
The TJ Maxx family of stores has temporarily closed its online stores due to COVID-19. It's a decision to protect the supply chain during a time of crisis. However, sometimes (perhaps most of the time) you're shopping at these stores because you don't have anything specific you want to buy — you're just there for the hunt. You're a hunter, there in hopes of finding a gem. You're Joe Exotic looking for your next big cat. And sometimes, you're just there because you simply like going there. TJ Maxx is an experience, and shoppers all over the country are missing out, judging by the number of memes. I mean, where else can you load up on scented candles, designer shoes, and also caramel corn — none of which you needed to begin with — all while pushing your already full cart through cramped and often messy aisles? Ah, nostalgia.
While these stores can't give you quite that ambiance (though you could wade through your children's toys to approximate the feeling), these stores are great, and a mix of vintage, handmade, and discount stores. Whether you just want to find a sweet little gift for a friend (remember social distancing rules), want something new for your now scrubbed-to-the-bones kitchen, or you just feel the need to virtually wander, these shops should have it.
We only include products that have been independently selected by Romper's editorial team. However, we may receive a portion of sales if you purchase a product through a link in this article.