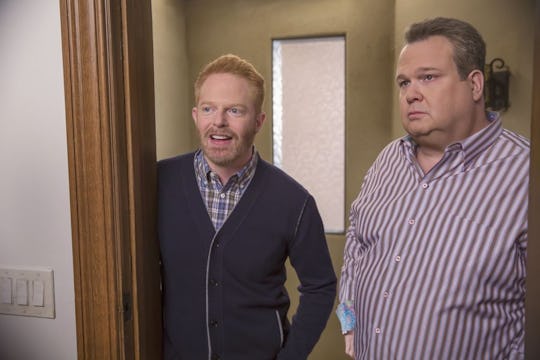 ABC
I Parented Like Mitchell From 'Modern Family' & This Is What Happened
For six years, Modern Family has been entertaining viewers and making history. Not only did Modern Family break records by winning five Emmys in a row for best comedy, but they've featured a wide range of family dynamics. What I love most about this show is that it doesn't treat its characters like props or novelties. The show's two gay characters, Mitchell Pritchett and Cameron Tucker, played by Jesse Tyler Ferguson and Eric Stonestreet respectively, are portrayed just like every other couple — complex and facing the same challenges any other character does.
Watching the show one night with my husband, I couldn't help but notice how much I identified with Ferguson's character Mitchell Pritchett. He always seems to be just on the cusp of letting go and letting loose, but his Type A personality usually derails those plans. The more I talked to my partner about this little revelation, the more I wondered what kind of parenting tips his character would have to offer, the more I wondered what parenting like Mitchell from Modern Family would be like.
The Experiment
I decided that I would take some of Mitchell Pritchett's best (and maybe even worst) parenting moments from Modern Family and incorporate them into my own parenting style. I was curious to see if all the challenges I encountered would have the same kind of happy ending you see unfold on TV. My husband brings out my adventurous side and our child is super sassy, so we were already more than halfway to being just like the Prichett-Tuckers. I figured this experiment would be a fun way to see how we really compared.
I set the timer for a week of life like Mitchell, and here's what happened.