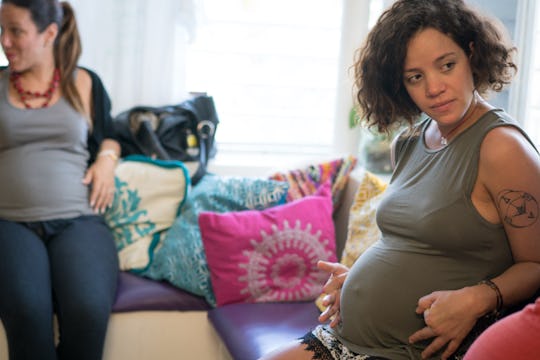 Angel Valentin/Getty Images News/Getty Images
If My Daughter Gets Zika, Will It Affect Her Pregnancies Later In Life? Probably Not
The Zika virus is especially threatening to pregnant women and their unborn baby's health, but the mosquito-borne illness doesn't always pose the same dangers to men or women who aren't pregnant. The widespread outbreak understandably has parents concerned about their children and might be asking the question: If my daughter gets Zika, will it affect her pregnancies later in life? While there is still much to be learned about the virus, current research leads health officials to believe that Zika can't hurt a woman's future pregnancies.
According to the Centers for Disease Control and Prevention (CDC), there's no evidence that the Zika virus will affect future fetuses among non-pregnant women with current or previous infections. This is because the virus typically leaves a person's bloodstream in about two weeks, and as long as enough time has passed there is no possibility that it can be the source of the devastating birth defects Zika has been linked to, such as microcephaly, or abnormally small heads, and undeveloped brains.
While the virus leaves a person's blood relatively quickly, the CDC advises women who have had a Zika infection to wait at least eight weeks after the start of their symptoms before attempting to conceive. Male partners who have had Zika should wait as long as six months.
In an interview with health and medicine news site STAT, Dr. Denise Jamieson, a senior member of the CDC's Zika response team, explained that a previous Zika infection shouldn't affect future pregnancies because of how it fast the virus is believed to leave a future mom's bloodstream.
"It's only when you're pregnant or around the time of conception, and there's virus circulating, that it can then be passed to the fetus. That's the time of concern," Jamieson told STAT back in April. "What happens is that virus is circulating in the mom's blood, and we think it gets passed to the fetus."
He added, "The Zika virus only stays in the blood a relatively short amount of time, and once the virus has cleared from the blood, there's no concern about future pregnancies."
Women who are planning on conceiving and have been to or live in Zika-affected areas should speak with a health professional about getting tested for the virus so they can plan their future pregnancies, as much as possible.
Researchers and health officials have been working tirelessly to learn everything they can about Zika because there are still many unknowns. But, what they have learned, including the fact that current research shows that a Zika infection does not harm future pregnancies, is a big step towards in solving the Zika puzzle.