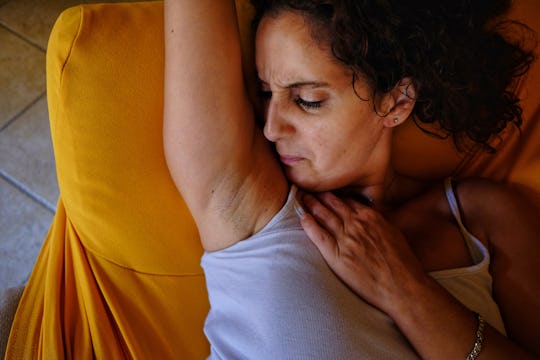 robypangy/Shutterstock
If You Don't Have These 7 Body Odors, It's Actually A Health Red Flag
The human body is a marvelous thing, but sometimes it smells a little less than marvelous. As it turns out, plenty of these smells are perfectly normal. In fact, if you don't have certain body odors, it's actually a red flag for your health. Human beings simply aren't designed to be odorless.
Really, any person who has gone through puberty is capable of producing body odor, as explained by the NHS. As long as the odor does not change drastically or cause you distress, the it's probably not a cause for concern. But for the most part, anyone who isn't a little kid any more can (and probably will) have smellier armpits, feet, and even hair from time to time.
What's more, your natural body odor is largely influenced by genetics, so how you smell is not entirely in your control, as noted in Greatist. Showering and deodorant can only do so much to cover up your natural essence. Again, that's all to be expected, and it's just part of being a person.
So here are a few cases of bodily smells that are perfectly normal and common to most everyone, even if it isn't something you regularly discuss among friends. Really, everybody smells sometime.