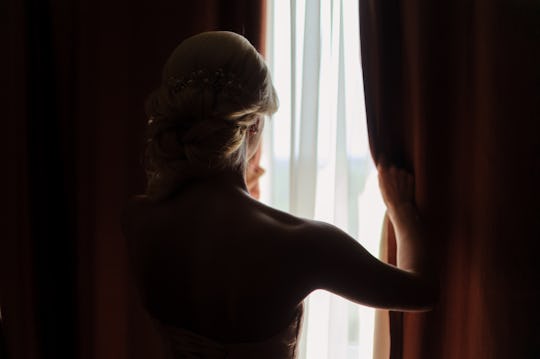 Shutterstock
If You Remember These 5 Things From Childhood, You're Way More Prone To Anxiety
Anxiety is a complicated condition. It can come on at any time in your life and there are a ton of different things that could potentially trigger it or cause you to develop it in the first place. Childhood experiences affect you later in life in many different ways, and you may have heard that things that happen to you earlier in life can affect your anxiety and similar conditions as well. But what you may not know is that if you remember these things from childhood, you're way more prone to anxiety than if these things weren't part of your upbringing.
Many of the things that can affect someone's likelihood of developing a condition like anxiety aren't particularly rare, they're things that many people experience while growing up. And just because you did experience these sorts of things doesn't mean that you'll definitely develop anxiety or any other condition, but your experiences could make it more likely that you do.
If you're dealing with symptoms of anxiety or are concerned that you might be developing the condition for any reason, talking to a therapist about what's going on and what you're experiencing could help. They could also give you some ideas for ways to deal with your anxiety on your own, whenever you feel those symptoms coming on.
Knowing how your earlier experiences might impact you later on in life might not seem like it'd do much good, but knowing your potential risk for developing certain conditions — and knowing what to watch out for — might help you know when it's time to ask for some help.