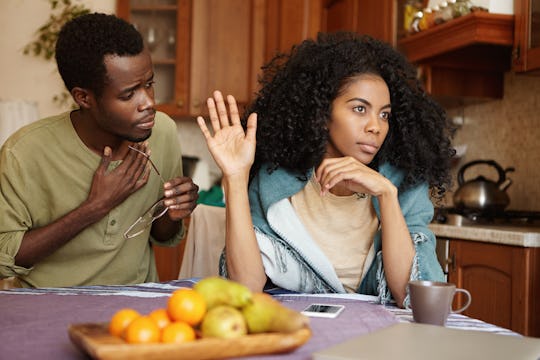 WAYHOME studio/Shutterstock
If Your Partner Says No To These 10 Things, They're Not The One
Figuring out if your partner is the one is among the most important questions you'll ever answer. When you reach the stage in a relationship where you're pondering that kind of commitment, you probably already know that you're compatible in lots of different areas. But some issues are obviously weightier than others. From future goals to finances to fidelity, there are some things that you just have to agree on if you've got any shot of making your relationship work, and they're likely not the one if they say no to these things.
While it's just not possible for two people to agree on absolutely everything, you do want to make sure that your core values align. These topics can be super intense to talk about, however, and some couples deal with that by putting off the conversations indefinitely. But your disagreements will rear their nasty heads eventually, so it'll be easier on both of you to get everything out in the open sooner than later. If you're really lucky, you might find that sometimes an initial difference of opinion can be smoothed over with a little negotiating.
Here are 10 questions you need to ask your partner to figure out if they're really the one for you.