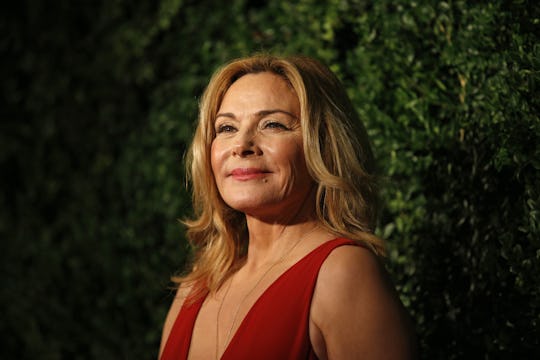 JUSTIN TALLIS/AFP/Getty Images
IMDB's Age Rule Might Not Fix Ageism In Hollywood, But It Is A Step In The Right Direction
Race is not the only diversity issue haunting Hollywood actors. It appears that one's birth date has sadly become an actor's greatest downfall, especially if said actor is a woman. In other words, ageism and sexism is a constant in Hollywood — it is no secret that age, sadly, seems to impact a woman's acting career. IMDB's new age rule seeks to correct this issue this upcoming January. In an action to make age just a number, and not a determining factor in getting jobs in the industry, IMDB is now going to be removing the ages from profiles. While this isn't the definitive answer to ageism in the industry, it will hopefully help in one of the issues that has been at the forefront of Hollywood.
The industry seems to look down upon the middle-aged, and Sex and the City actress Kim Cattrall can attest. In an interview with ABC, the accomplished actress, went so far as to call aging "a disease" in the eyes of filmmakers. She also went on to reveal that women in the industry "expire at the age of 35" in Hollywood. Luckily for women like Cattrall, the tides of discrimination may be changing. Recently, California Governor Jerry Brown enacted a law forcing IMDB to take down actors' ages upon request. Gabrielle Carteris, SAG-AFTRA president, urged that "It is time to stop the ageism that permeates Hollywood's casting process…this problem exists for all performers, but most distinctly for women."
Of course, there's a double standard to acknowledge. It is much more common to hear a headline reporting that a woman in Hollywood, over 50, is attractive, or even more daring... sexy (because that's something that is totally against the rules once hitting a certain age, right? Wrong.) Age is something women can't change — actually, it is something no one can change. But more often than not, women's ages are commented on, more so than men's.
One only needs to turn on the TV to shows and films like Modern Family to witness the unfair precedent alive in the media today. In this particular show, a 70-year-old Jay Pritchett (Ed O'Neill) is married to 44-year-old Sofia Vergara (Gloria). Try to think of a show that depicts an older woman with a hot younger man? Can't think of one? Me neither. It's practically unheard of to see such romantic roles reversed, especially on a successful TV series.
But age should no longer be a death sentence for a woman's career, instead it should be seen for what it is: a number. This law is aimed to erase the topic altogether by removing such information from the public. However, there has been some backlash to the new piece of legislation. Critics like Michael Beckerman have complained calling the a law "a suppression of free speech" asserting that the ruling will only open a pandora's box of censorship issues.
Some actresses have lamented that once they hit their 30s they were automatically filtered into certain roles. Winona Ryder commented on re-entering the acting scene stating "I know there's a lot of conversations right now about ageism, and I know a lot of actresses who have a tough time, and I've gotten offered those mom parts." Continuing the narrative is Meryl Streep, who has come out and said that she was offered three witch roles within one year of turning 40. She said, "I was not offered any female adventurers, or love interests, or heroes or demons. I was offered witches because I was 'old' at 40."
So while some women are nudged to take on roles of witches and mothers, older men get pushed into badass roles such as playboy James Bond or Die Hard's John McClane. More examples abound all over the industry. The Walking Dead's Rick Grimes is a zombie slaying leader at 43. Hell, even Morgan Freeman got to play God at 66 in Bruce Almighty — God. The only badass women with these kinds of roles have porcelain faces. Robert Downey Jr., who plays Iron Man, is 51, whereas Gal Gadot, who assumes the role of Wonder Woman, is 31. Coincidental? I think not.
Academy Award-winning actress Helen Mirren blasted this type of sexism and ageism in an interview with The Wrap. "It's f—-ing outrageous. It's ridiculous. And 'twas ever thus. We all watched James Bond as he got more and more geriatric, and his girlfriends got younger and younger. It's so annoying" she spat.
Mirren definitely has a point, and lashing out about films like this is becoming more and more common for women trying to get their points across and voices heard. Actresses such as Catherine Zeta Jones, and many more have followed suit by blowing the whistle on the industry.
One can only hope that the law's promised reform will be seen, enforced, and felt, and soon, so that these women can continue to nab the roles they deserve. Ryan Murphy is making this hope a reality in his new show Feud, where he enlists eight women in his show who are over 40. This casting decision is a great leap forward.
Until other directors wake up, older actresses, like the ones casted on Feud, should keep their heads held high. In the interview mentioned above, actress Kim Cattrall reminds us all that "younger is not where it's at. Older and feeling young is where it's at," and one could not have said it better. At the end of the day, a person is only as old as he or she feels.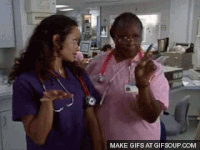 Besides, like Mirren once said "being powerful is so much more interesting than being beautiful," and that message is what needs to be represented on the big and little screens of the world today.