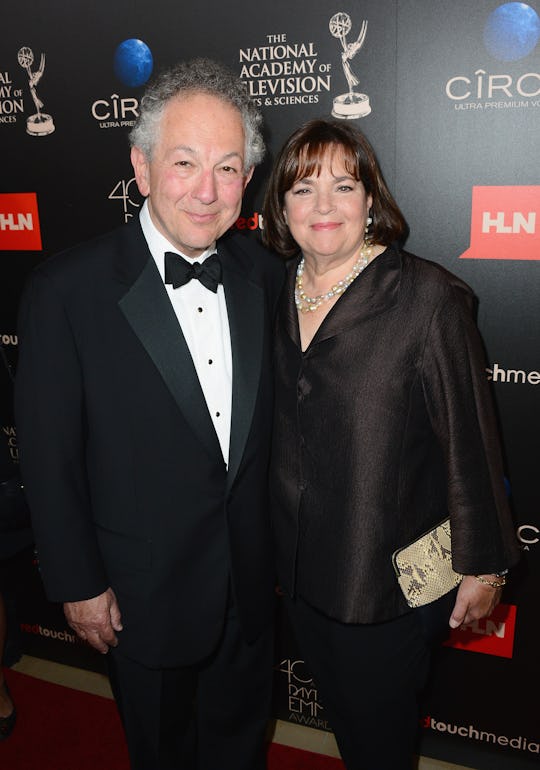 Mark Davis/Getty Images Entertainment/Getty Images
Ina Garten's Decision Not To Have Kids Was Personal
Ina Garten is an undoubtably accomplished and talented celebrity chef, with her own cookbooks and television show, just to name a few of her achievements. But it took Garten a long time to get to where she is today and involved making a personal decision to not have kids early on in her career. The chef recently opening up about this decision, too — and Ina Garten's comments about not having kids show that a woman's choice should be respected, especially when it comes to her decision to expand (or not expand) her family.
Garten is pretty iconic for a television chef — she's the star of a meme, she's best friends with celebrities like Taylor Swift, and she knows how to make an amazing meal — which is much more than I can say for myself. After preparing those incredible looking meals on her show, Barefoot Contessa, Garten often ends episodes by serving the meal to her husband Jeffrey Garten, to whom she has been married to for 48 years. Ina recently opened up about that marriage on a recent episode of the Katie Couric Podcast, according to People, going into detail about her decision not to have kids:
We decided not to have children. I really appreciate that other people do and we will always have friends that have children that we are close to but it was a choice I made very early.
Ina continued:
I really felt, I feel, that I would have never been able to have the life that I've had. So it was a choice and that was a choice I made.
Ina's words are incredibly empowering and show that it is okay for women to make their own decisions that best fit them. At the end of the day, a woman's personal decision — whether she has kids or not — should be respected by other people, because ultimately, she usually knows exactly what's best for her and her life.
Ina's career is admirable and shows that hard work pays off: Before becoming a chef, Garten worked in the White House's Office of Management and Budget as a budget analyst under Presidents Gerald Ford and Jimmy Carter, according to Good Housekeeping. In 1978, Ina purchased a specialty food store in New York, which would be the beginning of her cooking empire. In 1999, Ina published her first cookbook and has published 10 cookbooks since then, while simultaneously running a television show. Needless to say, Ina is nothing short of successful, and, as she stated, was able to have the life she had had, due to the decisions she made along the way.
Ina Garten chose not to have kids. Other famous women have chosen, in contrast, to have them. But whatever decision a woman comes to, as Ina's comments make clear, it should be respected.