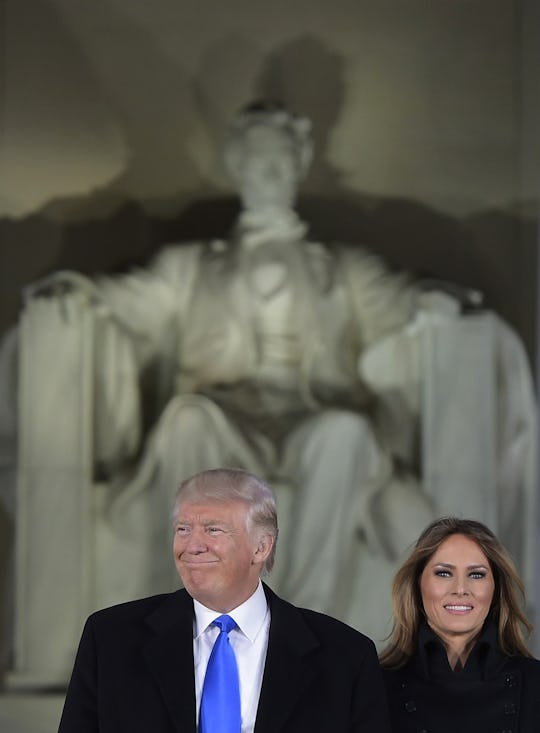 MANDEL NGAN/AFP/Getty Images
Inaugural Concert Tweets That Will Make You Forget
It's really happening. Music icons 3 Doors Down, The Piano Guys, Lee Greenwood, Sam Moore, and Toby Keith all gathered together to kick off inauguration festivities on Thursday night, ahead of Trump's big swearing-in Friday afternoon. Despite the anxious mood (on both sides of the aisle), a flood of inaugural concert tweets managed to find the humor in things, even as a bleak pall lingered overhead for many.
Truly, if a president-elect is unable to drum up support from any big name musician (though Keith was dubbed "one of the most popular artists in history,") confidence in that president-elect must be lacking. Whereas actor Jon Voight's inaugural concert introduction insisted that the election was subject to "a barrage of propaganda" and "negative lies," The Piano Guys insisted on unity, sharing that, by and large, "It's time to put all our differences aside." In all, it was a turbulent night, even if only under the surface.
But suspend the very real implications of a Trump presidency for just a minute and consider how weird all of this is: A president-to-be, having not won the popular vote after campaigning on the momentum of lies, cobbles together a totally out-of-date and out-of-touch setlist to introduce his presidency to a totally sparse and lukewarm inaugural crowd. If that doesn't strike you a comical in any sense, Twitter certainly managed to seek out the humor in things, as it will definitely continue to for the next four years.
Below are some favorite inaugural concert tweets:
In his own remarks at the end of the event, Trump postulated that no president had held their inaugural concert at the Lincoln Memorial before — an absolutely false statement, as President Obama held his there eight years ago. While concluding his "Make America Great Again! Welcome Celebration," Trump lingered on the path he took to the White House, saying:
We all knew that last month of the campaign... we knew that something special was happening. The poll stared going up, up, up, but they didn't want to give us credit. Because they forgot about a lot of us. Well, you're not forgotten any more.
"I'll see you tomorrow," Trump finished up. "I don't care frankly if it's going to be beautiful or if it's going to rain like crazy, makes no difference to me," he shared, adding: "I've got a feeling it's going to be beautiful." The ceremony ended with fireworks spelling out "U.S.A" over the Lincoln Memorial as the song "Battle Hymn of the Republic" played.
Trump's inaugural concert was not exactly a thrilling celebration. Instead, as Twitter noted, it was a strange, disjointed collection of fragmented characters speaking on behalf of an inexperienced president-elect. But hey, at least it matched the mood.