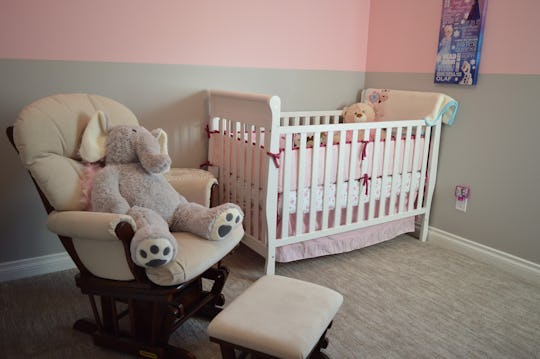 Erica Wittlieb/Pixabay
An Infant Tragically Dies Of A Benadryl Overdose, & Leaves Behind Important Lessons
The March 22 death of a 4-month-old Connecticut boy has now been ruled a homicide, according to ABC News. Originally attributed to Sudden Infant Death Syndrome, an autopsy revealed that the baby's death was caused by a Benadryl overdose. Shelton, Connecticut, Deputy Police Chief Chris Lyddy said that the boy, Adam Seagull, wasn't sick, and there were no signs of trauma. No charges have been filed as of yet, and the investigation is ongoing.
The local newspaper Fairfield Citizen has reported that the boy died at an unlicensed home day care run by Fairfield resident Carol Cardillo that had been in operation for 11 years. Romper's request for comment from Cardillo was not immediately returned. There were reportedly five toddlers and two other infants at the home when the incident occurred. Three other adults were also present. Cardillo has denied administering any medication to the child, and Lyddy said that the overdose may be ruled accidental, "but certainly, negligence would be a factor in administering a lethal dose of anything to an infant." According to Lyddy, Cardillo said that she fed Seagull a bottle around noon, then laid him down for a nap. She called 911 shortly before 3 p.m. when she was unable to rouse him.
Benadryl (diphenhydramine) is an antihistamine used to treat allergies, but is often administered off-label as a sleeping medication. Benadryl's own website cautions that the medication should not be used "to make a child sleepy," that children under 2 should never be given Benadryl, and that children 2 to 5 should only take Benadryl as directed by a doctor. Still, this isn't the first story of its kind; another unlicensed day care provider was recently charged in the May death of an 8-month-old Ohio boy after she admitted to detectives that she administered an adult dose of the drug "to help him sleep."
While some doctors do recommend medications to help adults or older children fall asleep, parents and other care providers should always consult a medical professional before administering any prescription or over-the-counter drug or supplement, particularly to babies. In 2008, the U.S. Food and Drug Administration updated dosage guidelines for cough and cold medicine in children, effectively banning them for children under 4, because the potential risk of overdose or other side effects far outweighed any benefits.
Lyddy cautions that "[i]t's very important that parents check into day care facilities." Parents in need of child care can dial 211 or visit 211.org for assistance locating a licensed provider, or contact their state department of education.