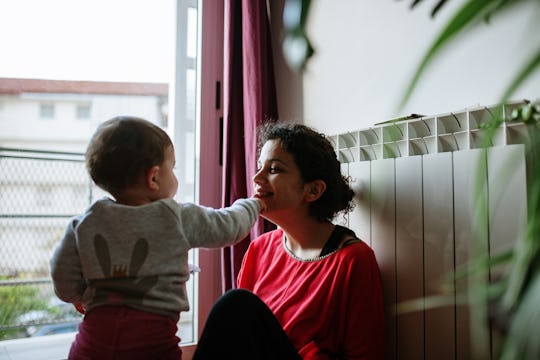 Paulo Sousa / EyeEm/Getty
Instagram Captions For National Daughter's Day, Because They Are So Worth Celebrating
Having a daughter has been one of the great joys of my life. My daughter has brought me untold amounts of joy — and not-a-small-amount of worry. To celebrate, these Instagram captions for National Daughter's Day encompass the full range of emotions that having a daughter elicits. From great happiness to absolute annoyance.
National Daughter's Day is celebrated every year on Sept. 25, and is meant to be a day where daughters are made to feel special and important. In the same vein as Grandparents' Day, Mother's Day, and Father's Day, National Daughter's Day is mostly a Hallmark holiday, but it is still nice to pause and reflect on how important having a daughter and being a daughter actually is. For centuries, the ideal was a boy — a son. Daughters weren't wanted or appreciated in the same way, and it shaped the way many of us viewed ourselves. Those days are ending, and National Daughter's Day is helping to put those old stereotypes to rest.
These Instagram captions are mostly quotes that can also be ued for Facebook notes, on wall art, or even in handwritten notes in your daughter's lunchbox. However you choose to use them, I have compiled many of my favorites right here.