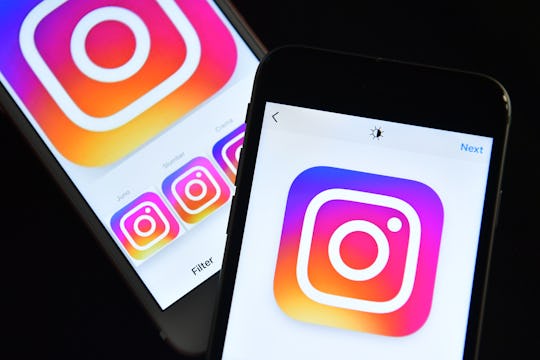 Carl Court/Getty Images News/Getty Images
Instagram Stories Has Features Snapchat Just Doesn't Have
I will be honest: I don't use Snapchat. It's never interested me, and despite the fact that my friends and I are millennials (Snapchat's main demographic), none of my close friends use the app, so I've never felt like I was missing out. But when Instagram Stories was announced last week, even I became aware of the mix of excitement and complaints around the internet. Among the criticism of Instagram Stories is the fact that its concept is extremely similar to Snapchat — not quite identical twins, but probably fraternal. But here's the thing: even if Snapchat came first, Instagram Stories is already proving that its existence is worthwhile. Instagram Stories has features Snapchat just doesn't have — features that might encourage someone who is not as social media savvy (cough, me) to use it.
OK, so the basic concept of both Instagram Stories and Snapchat's My Story feature are very similar: both allow video clips up to 10 seconds long, both allow users to draw and add text to their clips, and photos and videos disappear after 24 hours on both platforms. But unlike Snapchat, Instagram Stories allows users to rewind stories and to post part of their story to their Instagram page if they don't want it to disappear after 24 hours. Instagram Stories is also proving to be easier to use; important for the over-30 crowd who often feels lost when it comes to Snapchat. If you want to comment on a video on Snapchat, you have to swipe up, which is not obvious to newbies, but on Instagram, there is a "Send Message" button that makes replying much easier.
If you want to see stories from your favorite athletes, actors, and singers, Instagram Stories is quickly shaping up to be the better choice. While platforms such as Instagram and Twitter verify celebrity accounts to ensure fans are following a real celebrity, Snapchat doesn't. More importantly, more people simply use Instagram, which has 500 million users compared to Snapchat's 150 million users. This means those trying to reach as wide of an audience as possible may favor Instagram Stories. For example, despite how new the feature is, Jason Derulo chose to debut his latest video on Instagram Stories earlier Thursday.
Outside of appealing to teens and 20-somethings, Instagram Stories offers traditional media a high-quality social media platform to share the news. Cynthia Collins, social media editor of The New York Times, told Neiman Lab that, because Instagram is more used for high-quality photography while Snapchat is a better platform for videos, The New York Times is using Instagram Stories to feature Pulitzer-winning photographers, while Snapchat contains "looser content" from reporters. Overall, Instagram Stories has a larger community and is easy to use. I don't see myself making a Snapchat anytime soon. But I think I'll give Instagram Stories a try.