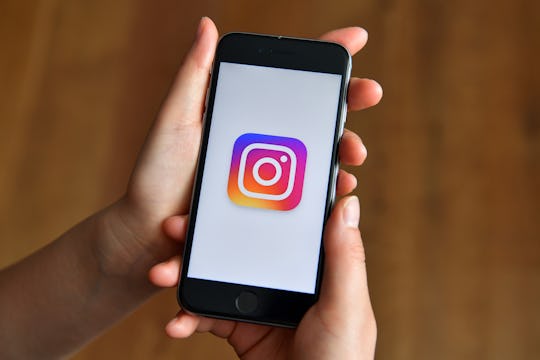 Carl Court/Getty Images News/Getty Images
Instagram's New Moderation Tool Will Help You Combat Online Bullies
When bullies log on, social media platforms transform into digital battlegrounds. Though it's become increasingly difficult to avoid participating in life online, the level of vulnerability allowed by major social networks can sometimes leave users feeling unprotected and undervalued. One of the biggest players in social media announced Wednesday that it's taking one major step toward creating a safer community for all. Instagram's new moderation tool ensures that users can block insulting and threatening comments.
Bullying on social media isn't a secret, but several news stories recently reawakened international concern about the dangers of life online. Singer Justin Bieber quit Instagram after receiving a deluge of negative comments on an image, while Ghosbusters star Leslie Jones temporarily left Twitter after users directed hateful speech at her account, CNBC reported. Instagram already allows users to delete individual comments and to block single users; According to a letter from co-founder Kevin Systrom, it's also possible to report comments on Instagram.
The app's new tool goes even further: instead of requiring a user to police every interaction with their account, Instagram now enables each user to block words that they never want to see in the comments section of a photo.
To activate Instagram's keyword moderation tool, just "tap the gear icon," then tap Comments, Systrom wrote. Instagram created a list of default words users can choose to block, but everyone is free to add their own words. There's an upside and a downside to keyword moderation on Instagram, according to The Wall Street Journal. The good news is that commenters won't know if you've blocked their comments. The bad news is that comments that include blocked words are filtered out before users can see them, meaning that an individual won't know if they're the target of coordinated online harassment. It's not a bad trade-off for many, though, who just want to post their pictures in peace.
Now, the world is watching to see if Twitter follows suit. The company does arm users with some tools to prevent online harassment; According to Wired, some reports indicate that Twitter may already be working on their own version of Instagram's keyword blocker. In August, Twitter announced their two newest protective features: the ability to limit notifications and the introduction of a tweet quality filter. But even with those developments, social media users who feel victimized or fear future online attacks advocate for even higher levels of account control.
Instagram's keyword moderation tool is simple, but it's seriously empowering. The company's contribution to a feeling of security on social media is valuable, and it certainly seems to be an investment in crafting a sustainable online community.