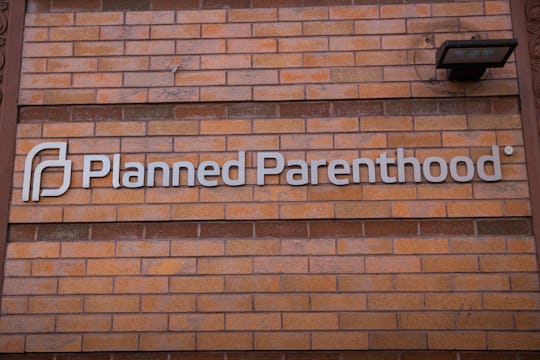 Andrew Burton/Getty Images News/Getty Images
Iowa Bill Forces 4 Planned Parenthood Clinics To Close
After GOP lawmakers passed a bill that blocks public funds from going to family planning health facilities that also provide abortion services, four Planned Parenthood clinics in Iowa will close down as a result of the defunding measure. The announcement comes a week after Iowa Gov. Terry Branstad signed a controversial bill that prohibits federal money from being given to abortion providers. The legislation has in turn reportedly cut about $2 million in funding from Planned Parenthood in the state and has left thousands of women without affordable access to health care.
"Because of a dangerous new law, more than 14,600 women in Iowa will be left without the health care they depend on in Quad Cities, Burlington, Keokuk and Sioux City," Lauren Cross, Planned Parenthood press officer, said in a press release on Thursday. "As we have seen in states like Texas, this has devastating impact on people. This is about denying people access to basic health care from the provider they know and trust, and will have devastating impact on the people of Iowa."
While eight clinics will reportedly remain open elsewhere in Iowa after these closures, the defunding measure will undoubtedly have a devastating impact on Planned Parenthood patients who greatly depend on these services and already face barriers when trying to access health care.
"Most impacted by this defunding are the most vulnerable Iowans — low-income and rural women and men — many of whom have no other access to the services we provide," according to the press release.
Family planning services in Iowa are just the latest to take a hit; Lawmakers in Texas also diminished federal funding to reproductive health providers four years ago when it "voluntarily gave up $30 million a year in federal funding for women's health programs, just so it could exclude Planned Parenthood from the roster of approved providers," The Los Angeles Times' Michael Hiltzik wrote.
Texas then created a state program, known as Healthy Texas Women, and has since asked the Trump administration to return the federal funding it lost over the years while still barring Planned Parenthood from receiving any of it, as NPR reported. If its efforts are successful — which they might be — Texas could set a dangerous precedent for other states to follow its lead and women's reproductive health will suffer yet another major blow.
"[The] bill that could take Iowa down the same dangerous path," Planned Parenthood spokespersons wrote in the same press release. "Like Texas, the Iowa law requires the state to terminate its Medicaid waiver program and establish a new, state-run program that bars patients from accessing care at family planning providers that also provide safe, legal abortion, including Planned Parenthood."
The statement added, "This action will have devastating short- and long-term health consequences for some of 30,000 Iowans who rely on Planned Parenthood health care."
Although no tax dollars have been spent on abortions since 1977 — as legally stated under the Hyde Amendment — women's access to affordable and reputable reproductive health services continues to be targeted to satisfy a political agenda that centers on the deeply divided abortion debate.
It's been widely reported by now that abortions account for only 3 percent of what Planned Parenthood does for its patients, yet with Iowa's bill now in motion, women's access to the majority of its non-abortion health and sexual services will suffer yet again — and the ones who need it most will pay the price.