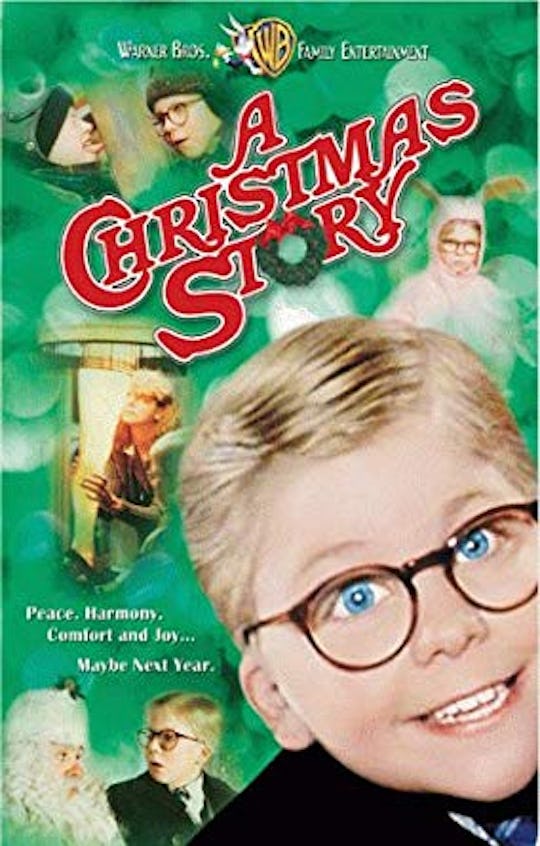 Warner Bros.
Here's When To Watch 'A Christmas Story' To Make The Christmas Season Bright
Some of the best things about Christmas are the traditions. Whether it's an annual Christmas Eve cookie exchange or an elaborate dinner the day of, the holidays are grounded in nostalgia. You might spend the time with family, friends, or curled up alone with a classic movie to make you feel festive. One of those movies that returns year after year in its marathon running is A Christmas Story. So, is A Christmas Story on TV this year?
For many years, A Christmas Story has had a 24-hour marathon on TBS/TNT beginning at 9 p.m. ET, ending Christmas night and this year is no different (despite a rumor that the traditional marathon had been pulled). You can also stream through DirecTV, Amazon Prime, and Vudu (with different cost levels). Though the movie has been around since 1983, it wasn't an an instant hit so it's pretty remarkable that decades later, it's still on and people still tune in. Not only that, the film itself has become so iconic, fans can tour the real house used in the movie or catch the Broadway adaptation of the same name. Oh, and that infamous leg lamp? You can buy that, too. There have been rumors recently over whether or not TBS cancelled their traditional marathon (due to the bullying scenes), but those rumors are false.
If you're planning on watching A Christmas Story at least once throughout Christmas, go ahead and set that DVR to literally any hour (in two-hour increments) from Christmas Eve throughout your entire gift-giving day. Or, you can do as my family has done in years before and keep the movie on in the background for the entire 24 hours. You might watch parts of it, you might miss the rest. It doesn't matter because it'll be on again two hours later.
A Christmas Story is based on a memoir by Jean Shepherd — who gave the movie's narration and also starred as a department store customer — though it's the characters set in the '40s that are most memorable. Ralphie (played by Peter Billingsley), dreams of receiving a Red Ryder BB gun for Christmas but his parents, played by Melinda Dillon and Darren McGavin, spend the majority of the movie thwarting Ralphie's talk of such a thing because "you'll shoot your eye out."
This is one Christmas movie that isn't specifically about Christmas, but the holidays are the central theme, as told through vignettes. Some key moments include the tongue on the pole (which actually happened to an Illinois boy recently), Ralphie eating soap, little brother Randy, in that ridiculously puffy winter wear, the leg lamp (of course), the fight, the Santa scene, and Ralphie with — spoiler! — his Red Ryder BB gun that inevitably knocks the glasses from his face and breaks them. Karma?
If you don't have the channels with your cable provider, and can't stream from a device, there's always the in-theater option. Yes, you head that right. Some movie theaters are having special screenings of A Christmas Story. There may be special times and dates the movie will air, so check your local theater's website for more details. For those of you who are all ready with your hot chocolate and fuzzy slippers, you can watch the movie long before Christmas Eve and Day. Actually, it's on TBS Dec. 7 to start. Basically, Christmas is coming early. Enjoy.
This first-time mom wants to have a home birth, but is she ready? Watch how a doula supports a military mom who's determined to have a home birth in Episode One of Romper's Doula Diaries, Season Two, below. Visit Bustle Digital Group's YouTube page for the next three episodes, launching Mondays in December.