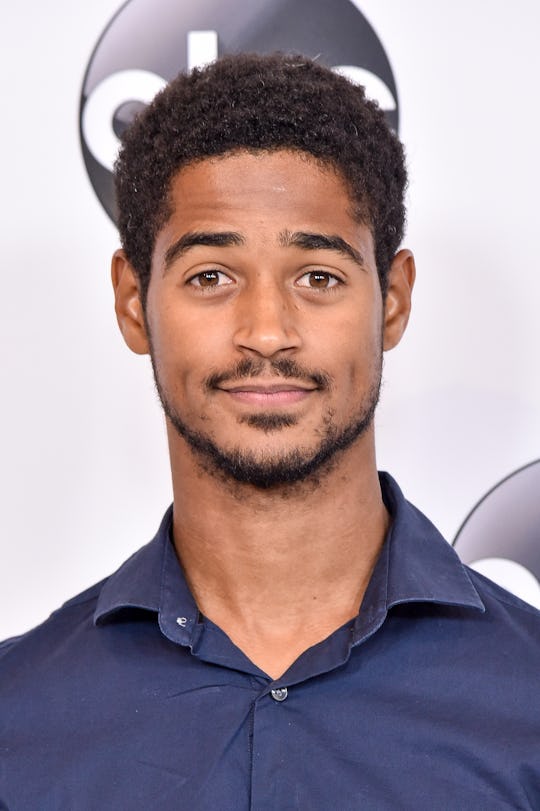 Mike Windle/Getty Images Entertainment/Getty Images
Is Alfred Enoch Leaving 'How To Get Away With Murder'? Wes' Death Is A Gamechanger
I think I speak on behalf of many people when I say that no one really expected for Wes to be under the sheet on How To Get Away With Murder. And yet, that's precisely how Thursday night's winter finale concluded. Wes is dead, so does this mean Alfred Enoch is leaving How To Get Away With Murder for good? When it comes to a series like this, I'd say never say never, especially when said series is known for presenting countless flashbacks.
During a recent interview with Entertainment Weekly, the actor spoke out about his character's demise. And as sad as it was to see Wes pretty much burnt to a crisp, that won't be the last you see of Enoch on the series. Let's not forget that viewers have absolutely no idea who killed Wes right now. There are a lot of plot holes that need to be filled in. And in order to do that, fans will need to see it all played out firsthand. So when asked if he'll be back for the second half of the season to reveal how exactly Wes died, Enoch stated that "Yes. That's my understanding." Which means you have more Wes to look forward to when the series returns Jan. 19.
Sure, that doesn't completely numb the pain of knowing what Wes' future holds. Every time I see him in a flashback now, I'm probably going to weep uncontrollably since he has no idea what's coming. And whether you were a fan of his or not, you can't deny that he was a good guy. Though, now that I'm thinking about it, good guys don't tend to last very long on murder shows like these, so maybe I should just be thankful he made it this far?
Either way, it was a shocking conclusion to an action-packed season (well, the first part of the season, anyway), so I can only imagine what epic reveals the second half has in store. Wes' killer will obviously have to be exposed as well as further details regarding how he died. If it wasn't by fire, then what was it from? Only time will tell, but in the meantime, someone please pass me the tissues.