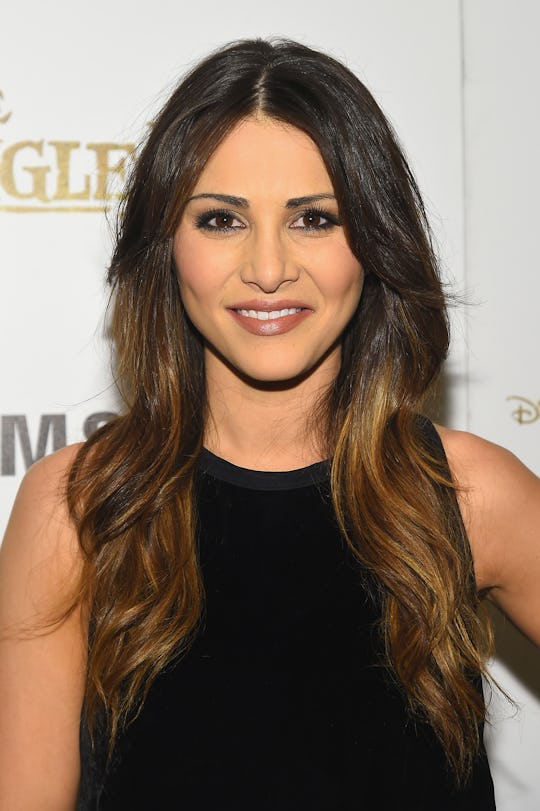 Ben Gabbe/Getty
Is Andi Dorfman's Book True? Josh & Nick Have Different Takes On It
Erstwhile Bachelorette Andi Dorfman ended her season by choosing Josh Murray over Nick Viall. The two got engaged, and after a few months abruptly ended their engagement, following which Andi wrote a book titled It's Not Okay about her experience as The Bachelorette, her two boyfriends, and some extremely troubling stories about her ex-fiancé. So, is Andi Dorfman's book true? Nick says it has true parts, Josh says it's "fictional." Who's telling the truth?
When the book first came out, Josh released a statement to Romper declaring that nothing written in the book about him was at all true.
How is one supposed to comment on a fictional novel? It saddens me and is very unfortunate that Andi has chosen to characterize me in such a negative way. I respect the private relationship we had for those 8 months and I choose to go through life building others up, not tearing them down. I wish her nothing but the best in her new career and I pray she finds peace and happiness in her life.
However, Nick is saying that the parts in the book that refer to himself and his own life ring true, which makes him believe that what Andi wrote about Josh could be true as well.
In Paradise, Josh has quickly gotten very close with single mom Amanda, who is generally agreed upon by everyone to be the absolute sweetest. Following a bewildering confrontation in which Josh overreacted when Amanda went to bed alone without telling him, questions have been once again raised about the book's veracity. Nick insists that it's true, while Josh just as vocally insists that it's not. Finally, Nick, Haley, and Emily decide to take it upon themselves to warn Amanda that if what's written in the book is indeed true, then it is very scary for her.
Because so much of what happens in the book could only be verified by Andi or Josh, there is no real way to say for sure if it's true or not. Andi says one thing and Josh says another, so at the end of the day it comes down to an unprovable he-said-she-said situation. Amanda, for what its worth, has decided to trust Josh.