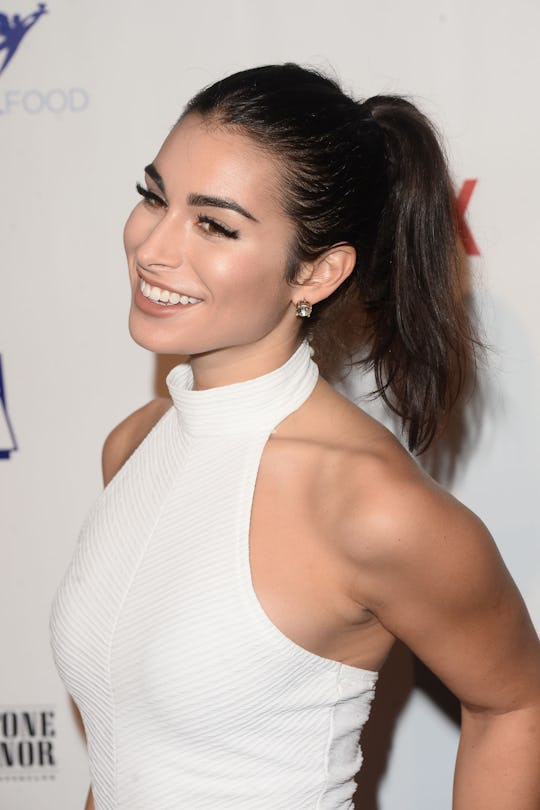 Matt Winkelmeyer/Getty Images Entertainment/Getty Images
Is Ashley Iaconetti Single? The 'Bachelor In Paradise' Star Might Be Dating Someone
Ashley Iaconetti is already an alum of Bachelor in Paradise, having appeared in Season 2, but she's back in Season 3 for a round of deja vu that will likely include crying and trying to re-entangle herself with Jared, a hot commodity in this season of Bachelor in Paradise for reasons that are inexplicable to me, personally. With two attempts at the Bachelor franchise leaving Ashley single both times, is there a chance the third time was the charm? Is Ashley Iaconetti single after Bachelor in Paradise, or did she end up connecting with someone on BiP?
Though Ashley and Jared never managed to level up their relationship, they have remained really good friends. It may have taken them awhile, with the occasional bout of hurt feelings, but they're making their friendship work now – though that doesn't mean there won't be a resurgence of Ashley's feelings during BiP 3. Rumor has it Ashley deals with some major jealousy over Jared's new relationships, but then moves past it and finds someone of her own: Wells Adams, the radio DJ from JoJo's season who ended up being eliminated after a seriously awkward date. Reports are that Ashley and Wells really hit it off, though it's less certain whether they're still together after filming ended.
Spoilers ahead, so beware: rumors about the show indicate that Ashley and Jared will go on a date together, but he'll quickly shift his focus to Caila Quinn, leaving Ashley heartbroken – and with some less than positive things to say about Caila. Then, as we see in the trailer for the season, Ashley finds herself in the loving arms of Wells Adams. Social media doesn't hint at the relationship working or not working, so we'll have to wait to see what happens.
Even if things don't end up working out longterm between Ashley and Wells, it's still nice that they were able to find each other after being unsuccessful on both The Bachelor and The Bachelorette, respectively. And they could always end up rekindling off the show, too – that's definitely been known to happen, especially for Ashley. Her Jared saga can attest to that.
But seriously, girl — go for Wells. Think of the puppy opportunities if nothing else.