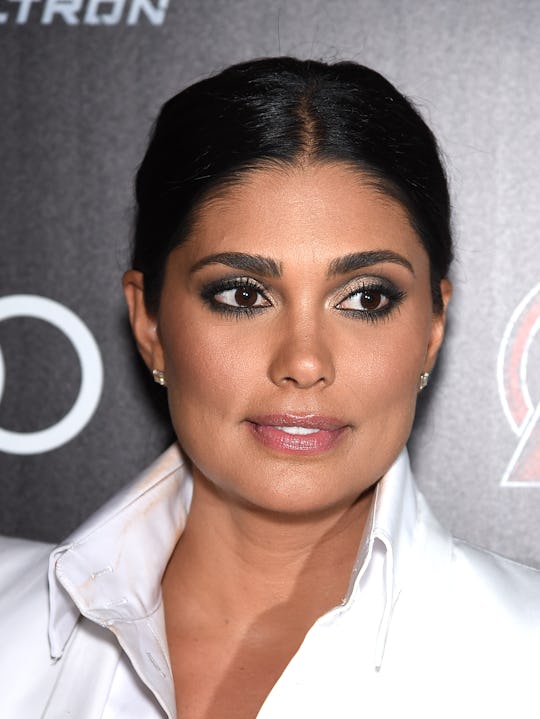 Dimitrios Kambouris/Getty Images Entertainment/Getty Images
Is "Becky With The Good Hair" Rachel Roy? Her Instagram Didn't Help The Situation
Beyoncé's Lemonade spotlights plenty of artists and public figures, but there's one fashion designer getting a lot of unwanted attention after the visual album premiered on Saturday. Much of Lemonade focuses on a woman confronting infidelity; and while it's unclear if Beyoncé is telling her own story, fans wonder whether the album is about her marriage to Jay Z. In the song "Sorry," Beyoncé references the "other woman" and events that happened after led fans to wonder if "Becky with the good hair" is Rachel Roy? Some members of the BeyHive think so.
Back in 2014, Beyoncé's sister Solange Knowles reportedly attacked Jay Z in an elevator following the Met Ball, according to Jezebel; the leaked video led to instant speculation about what fueled the confrontation. (Knowles was never charged with any crime.) In May of that year, an unnamed source told Hollywood Life that the argument was over Jay Z's relationship with fashion designer Roy. Roy's ex-husband, producer Damon Dash, worked closely with Jay Z for a time; and though Dash and Jay Z were rumored to have parted ways, the source suggested that Beyoncé's husband started spending too much time with Roy.
Flash forward to Lemonade: the visual album premiered on HBO Saturday. There are plenty of references to cheating in the lyrics, according to Vanity Fair, but a line from "Sorry" stood out: "He only want me when I'm not on there / He better call Becky with the good hair." Shortly after the album's release, Roy posted a photo on Instagram captioned: "Good hair don't care, but we will take good lighting, for selfies, or self truths, always. live in the light #nodramaqueens." The BeyHive took it as a reference to the lyrics in "Sorry" and pounced, leaving many comments of condemnation on Roy's Instagram account before she made it private. Even Roy's Wikipedia page was vandalized. She took to Twitter on Sunday to address the backlash:
The designer was supposed to speak at NeueHouse's Monday night seminar, "Mastering Your Métier," BuzzFeed reported. Roy withdrew because of a "personal emergency," though it's unclear whether her decision is related to the BeyHive backlash.
Fans who missed the premiere of Lemonade on HBO can stream all of the music on Tidal, according to Vanity Fair. Given the complex storyline underlying the lyrics, it seems as though the album offers plenty of fodder for future fan dissection. For now, Beyoncé is keeping the BeyHive hooked and has remained the flawlessly mysterious superstar the world has come to love.