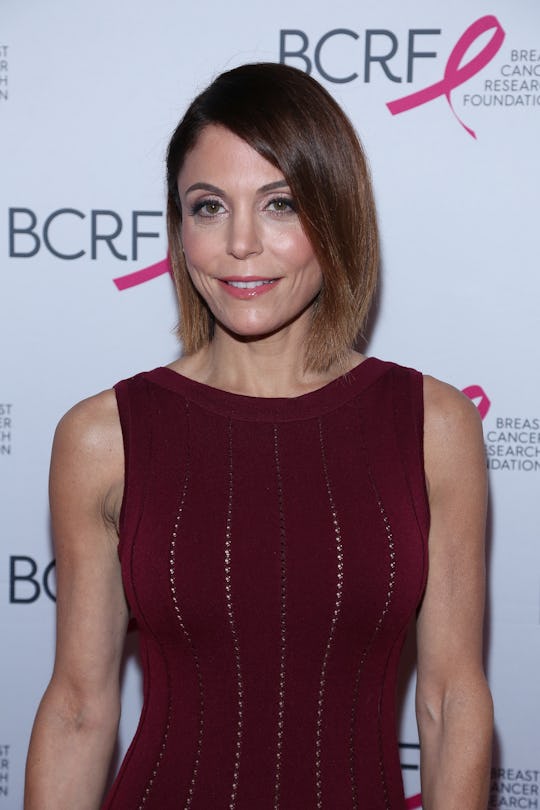 Rob Kim/Getty Images Entertainment/Getty Images
Is Bethenny Frankel Dating? The 'Real Housewives Of New York' Star Has A Lot On Her Plate
While it's clear that some cast members on Real Housewives of New York are serial monogamists, jumping from long-term relationship to long-term relationship, Bethenny Frankel seems to have been too overwhelmed by her divorce proceedings to really get serious about anyone. Bethenny's situation is unique, in that fans watched her meet her ex-husband, have a baby, get married, and figure out that married-life-thing all on TV. When the two divorced, fans also saw that. So, naturally, you may be wondering Real Housewives star Bethenny Frankel is dating?
There were rumors during summer 2015 that Bethenny was romantically linked to friend and Modern Family star Eric Stonestreet, but she never confirmed the relationship. Although the two would have made one hilarious couple, Bethenny never said yes or no regarding the rumors, and instead she sort of joked about the rumor on an episode of Watch What Happens Live in a way that implied it was never really a thing.
Shortly thereafter, Bethenny was confirmed to be dating Marcus Lemonis, host of CNBC reality-entrepreneur-investment-makeover show The Profit. The pair was spotted cozying up together in public, she tweeted about how much she liked his show, the relationship was confirmed by multiple outlets, and it seemed as though Bethenny and Lemonis were strongly bonded in their mutual entrepreneurial hustle. They were both on different seasons of The Apprentice, too!
But it looks like that relationship, too, has since flamed out. Bethenny has been hinting at some medical issues lately, the management of which have been interrupting her dating life. Previews for this season of Real Housewives of New York show snippets of her tearfully discussing a need for surgery, so presumably, we'll learn more about what she dealt with this season.
In an April interview with Vulture, Bethenny admitted:
"I don't have that much of a dating life, that's the unfortunate truth. I would like to work on that. I would like to eventually be really fully divorced. I've been focused a lot on just my daughter and work. I do date and I have been in short little relationships, but there's nothing substantial."
Yes, amazingly, after a two-year marriage, Bethenny in still in divorce proceedings, three-and-a-half years later.
"It ebbs and flows. It's by choice," she told ABC News of her interest in dating right now. "I turned all my burners off just to put them on the pilot light."
It seems like the veteran Housewife has a ton on her plate right now, between child-rearing, divorce-finalizing, business empire-running, and, now, managing a health issue. While it's nice to have a stable and reliable partner to lean on during those times, looking for said partner can be a bigger time and energy suck than it's worth, especially when you're working with little emotional bandwidth to begin with. But it's encouraging to see her keeping hope alive and expressing motivation to date seriously again, eventually.