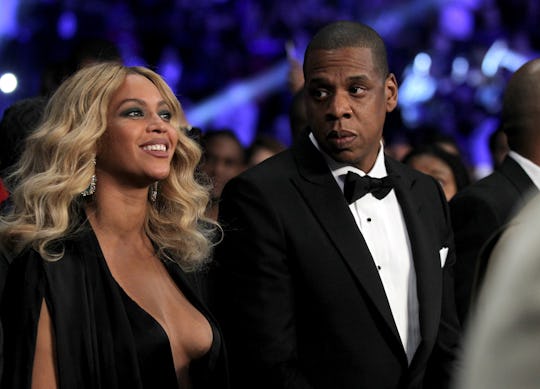 Isaac Brekken/Getty Images Entertainment/Getty Images
Is Beyonce's 'Lemonade' About Divorce? Twitter Seems To Think So
You've been waiting for what seems like forever for Beyonce's HBO Special Lemonade to break. Now it's here. Everyone was wondering: Is it a documentary? Is it a new album drop? The question on everybody's mind is now: Is Lemonade about divorce?
Thus far, Beyonce's teased about heartbreak, cheating, and you can visually see her anger through the screen. She blatantly states her question for you in the first ten minutes of the show.
But still inside my coiled deep was the need to know, did you cheat on me?
We're not even halfway through the affair (pun absolutely intended), and each song has referenced cheating in some way, shape, or form.
Recently, there's been some speculation that Beyonce has been living in Tampa, on Davis's Island, with Jay Z. Time reported the pair was seen with their daughter as recently as Easter weekend at The White House, for the Easter Egg Roll. Not to mention the two seemed cheery and cozy at a Clippers game in March.
Of course, this wouldn't be the first time rumors have surfaced. Huffington Post reported divorce rumors for the mogul couple. Rumors of a split have been around since the two got together. But following the elevator incident between Jay Z and Solange, Beyoncés sister, the rumors ran rampant. So what's the story? Everyone is dying to know.
Join the stream of wonder on Twitter, #LEMONADE with all of your favorite Beyhive members. Read on below for a few particularly epic tweets.
On the other hand, there's a team of people who don't believe this is a divorce announcement at all.
What do you think? Is this a divorce announcement or not?