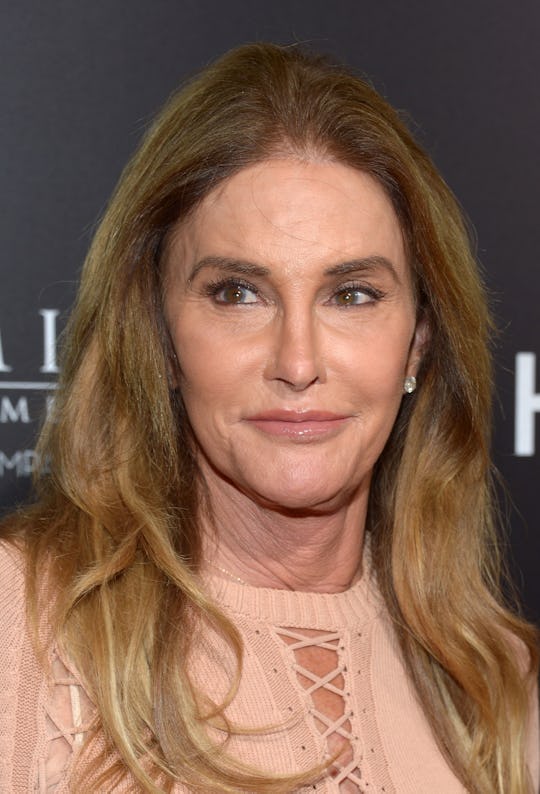 Matt Winkelmeyer/Getty Images Entertainment/Getty Images
Caitlyn Jenner Is Headed To The Inauguration
Despite his many anti-LGBT views, the president-elect still manages to garner support from members of the LGBT community. Among them? Caitlyn Jenner, a transgender reality television star and former Olympian who's made her support for Trump abundantly clear in the past. All of the pre-election press aside, many are wondering: Is Caitlyn Jenner really attending the inauguration? Her impression that Trump supports LGBT causes managed to inspire Jenner's visit to Trump International Hotel and Tower in New York City to use the restroom of her choice, but has she stayed connected with him at all since that April 2016 encounter?
According to People, Jenner will absolutely be at the inauguration, though not as a guest of Trump's. Instead, Jenner's attendance was made possible by the American Unity Fund, a conservative organization promoting LGBT rights. The source who shared the news also insisted that Jenner views her role in the inauguration as "an opportunity to represent and defend the LGBTQ community within the party." What's more, the source asserted that Jenner "has no problem speaking out if Republicans fail to protect equal rights."
Trump's stances on "equal rights" are, quite frankly, anything but equal. For one thing, Trump would "strongly consider" overturning same-sex marriage, as he shared with Fox News' Chris Wallace in January of 2016. In July of that same year, Trump showed his support for HB2, North Carolina's anti-transgender bathroom bill, truly flip-flopping on the issue compared to his stance in April. What's more, in opting to select a painfully anti-LGBT cabinet, Trump's concern for LGBT Americans is not at all reflected in the people who he's choosing to help him lead.
Tied up in reports about Jenner's inauguration attendance are reportedly unfounded rumors that she'll share an inaugural dance with Trump. These stories, according to Jenner's rep, are "ridiculous." The rep added,
There have been no discussions about who Caitlyn will or won't dance with, or if she will dance at all. I can't deal in hypotheticals and have no idea what any Trump aids hope happens. Of course, real question is if they danced, who would lead?
Jenner's faith in the GOP appears to be unwavering. "I've been very disappointed over the last five, 10 years [by the Republican Party] but I won't give up on it," she told the audience at a conservative, pro-LGBT event last July. In considering the party's history as well as it's anticipated future, her mission seems like a long shot; Expanding LGBT rights appears to be of no concern to Trump, as he's advocating instead for the restriction of recent progress made.
Whatever the case, Jenner's inaugural attendance has stirred up a lot of animosity among her follower-base — and if she truly does end up dancing with the president-elect, expect that clamor to grow.