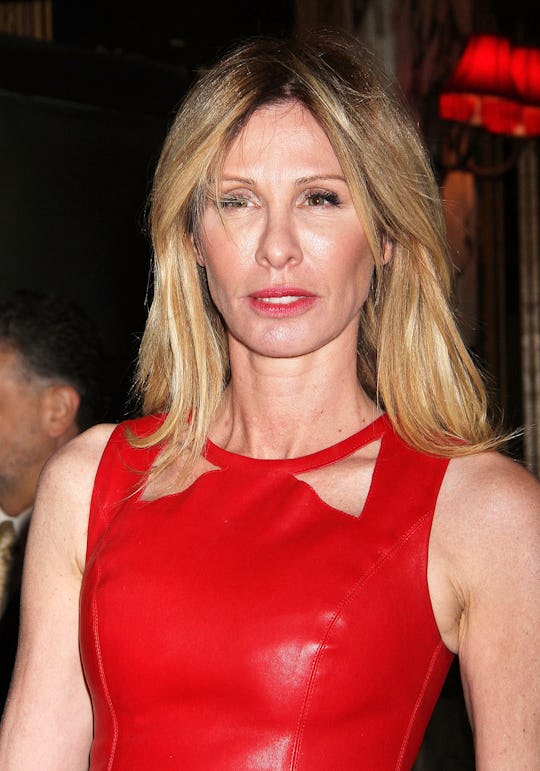 Laura Cavanaugh/Getty Images Entertainment/Getty Images
Is Carole Radziwill's Boyfriend Adam Kenworthy Still A Chef? His Instagram Is Incredible
Last year on The Real Housewives of New York, Carole Radziwill and The Countess Luann de Lesseps came into conflict over Carole's relationship with Adam Kenworthy because he was younger and the fact that he was Luann's niece's ex. However, Carole and Adam stuck it out despite the odds and the premiere of Season 8 shows the couple as happy as ever, feeling settled and domestic with a brand new puppy. Adam and Carole first met at a party of Luann's where he was working as the chef, but careers can be changeable in the world of the Housewives so it wouldn't be wrong to ask the question: is Carole Radziwill's boyfriend Adam Kenworthy still a chef?
Though surprisingly private for a Real Housewives partner, Adam is fairly active on social media, where it becomes clear pretty quickly that his chef career is going strong. His Twitter handle is even @thechefak; not subtle, but certainly descriptive. His Instagram is full of envy-inducing (and hunger pang inducing) shots of food, from beautifully plated salads to incredible looking waffles and pizza. Considering there's practically a running joke on the show about Carole's lack of interest in cooking, she probably appreciates having a great chef on call. Who wouldn't?
Adam is also a vegetarian, and that's also the kind of food he finds most inspiring to make. He started off as an athlete in college and that inspired his love of cooking because he wanted to be able to make himself healthy, delicious food. He didn't study cooking, instead teaching himself and learning on the fly as it became his main passion. Cooking is an art to him — which explains all those stunning Instagram shots — so he obviously takes it pretty seriously. He even started a non-profit farm in Nicaragua called Finca Santa Marta that produces fruits, vegetables, herbs, and honey.
Cute, charitable, and he can cook – no wonder Carole likes him so much.