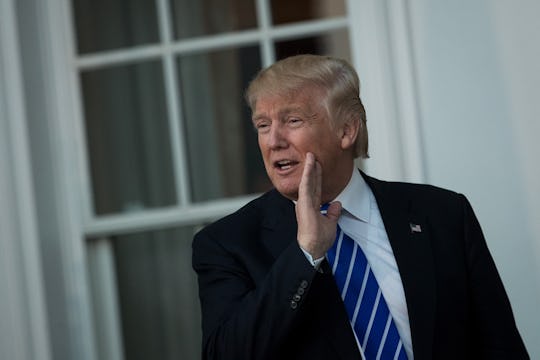 Drew Angerer/Getty Images News/Getty Images
Is Carrier Still Moving Jobs To Mexico? In Short: Yes
By convincing an Indianapolis-based company to keep more than a thousand jobs local, President-elect Donald Trump has already used his status as incoming Commander in Chief to intervene in manufacturing affairs — but so far, the result has been lackluster. Though Carrier received incentives to discourage its "exit" (specifically, the shipment of some 1,000 jobs to Mexico), it seems that Trump's influence only reaches so far. As negotiations come to a close, is Carrier still moving jobs to Mexico? In a word, yes. More jobs will be moved to Mexico than will be "returned" to Indianapolis.
In announcing the decision to keep some of its jobs local, Carrier stated that it came to the agreement due to shared values:
The incoming Trump-Pence administration has emphasized to us its commitment to support the business community and create an improved, more competitive U.S. business climate.
1,069 jobs will stay put thanks to $7 million in tax breaks, courtesy of Indiana, over ten years — the terms of which were negotiated by Vice President-elect Mike Pence. This leaves Carrier with about 1,300 jobs that will all move to Mexico. Bloomberg notes that workers in Indiana are compensated $30 per hour to Mexico's $3 per hour. It's estimated that, if Carrier were to move all of its jobs to Mexico, the company would save about $65 million, eclipsing the $7 million given instead.
Just recently, while visiting a Carrier plant, Trump warned of impending punishments for similar behavior. "Companies are not going to leave the United States any more without consequences," he said. "Not going to happen." His incentives, though comparatively meager, certainly don't read as "consequences." In an op-ed for The Washington Post, Sen. Bernie Sanders noted the danger that Trump has incited by paying off Carrier; "Instead of a damn tax, the company will be rewarded with a damn tax cut," Sanders noted. This type of behavior could encourage other companies to threaten to move, gaining the same benefits, he argued. "In essence, United Technologies took Trump hostage and won," Sanders warned. "And that should send a shock wave of fear through all workers across the country."
Keeping jobs within the United States has been a campaign promise of Trump's since the beginning, as he told his supporters last spring, "It's not presidential when the president calls up the head of a damn air-conditioning company, but it's so much fun for me." Trump and Pence's negotiations did manage to keep some — but not all — jobs from relocating to cheaper headquarters elsewhere. For many, keeping a portion of Carrier's within U.S. borders is a win, and a step in the right direction.